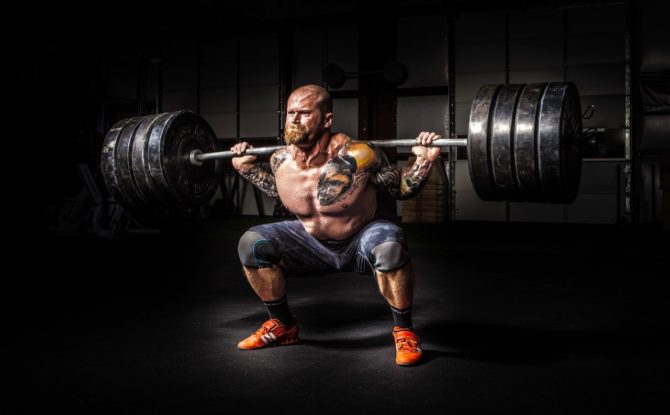 Tips for safer manual handling practices in your workplace
Think about the last time you lifted an object that was heavier or more awkward than you realised.
You might feel pretty sure that you didn't injure yourself when you moved it, but don't let this fool you. Actually, incorrect lifting practices can lead to chronic or ongoing problems whether you feel it at the time or not.
From a health and safety perspective in the workplace, this is an important consideration for employers and managers. It means that not only may you be liable for any immediate injuries to your workers caused by poor manual handling practices, but also the oftentimes 'hidden' injuries that may be sustained over time.
The reality is that it is more than common that manual handling – any activity that requires effort to lift, move, push, pull, carry, hold or restrain any object – isn't managed as well as it could be in most workplaces.
Body stressing and manual handling accounts for 40% of all workers compensation claims with an average cost per case of AUD$115,780.
Industries like the retail sector – where associated risks and hazards are higher due to the nature of the business – need to be particularly aware. Workers regularly lift and move stock around from storeroom to display to customers, increasing risks.
What don't you know about manual handling?
Whilst most managers and workers understand safe lifting principles like "bend you knees" and "keep your back straight," effective management of manual handling in the workplace extends past this.
It is also about the layout of your display and storeroom spaces. It's about using the best operational practices possible to reduce the risks. And it's also about encouraging all lifting to happen with the low risk zone (see the picture below).
Here are two simple things to consider to assist you in reducing the risks and hazards to your workers;
Weight of the products.
Lighter items should be placed on higher shelves. Heavier items should be placed on shelves between shoulder and mid-thigh height, ideally at waist height.
This said, regularly accessed items should be stored, shoulder and mid-thigh height, with infrequently accessed stock outside of this zone.
Height of the products.
When unpacking stock from boxes, identify ways that this can be done at hip height. To enable easy reach, products on the top shelves should not be stacked on top of each other.
Change the size or weight of packaging by breaking down large loads into smaller ones, and finding out if stock is available in smaller sizes. Smaller loads can be lifted and handled more easily.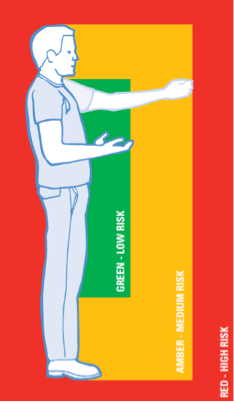 How to start with better practices today
So, you can see that ensuring of the health and safety of your workers with regard to lifting and moving stock around doesn't have to be overly complex. It can be as simple as reorganising your spaces, providing trolleys or step ladders to help, or even just considering how you can reduce double or triple handling of stock on a day-to-day basis.
Maybe start by getting your team together to discuss how you can create the safest manual handling practices in your workplace.
Remember that it's your workers who will likely be the first to notice any difficulties, and they are probably the ones to have some great ideas for how you can improve procedures and tasks to support a healthy and safe workplace for all.
If you would like some help about holding an internal meeting to discuss manual handling at your workplace, here's a handy Manual Handling Toolbox Talk to help you out. To learn more about what you can do, here's the Code of Practice: Hazardous Manual Tasks to guide you.