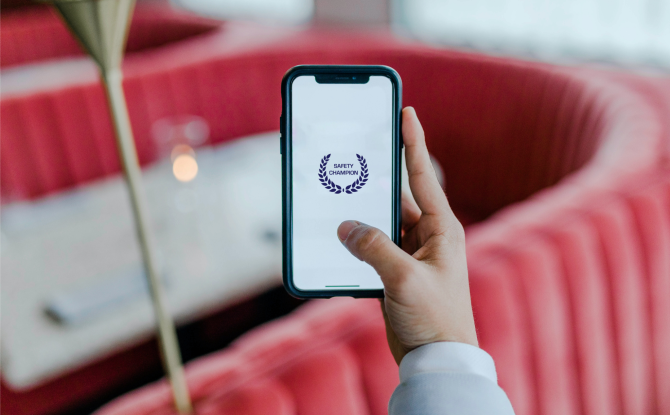 5 Essential Features of Safety Champion Software for Effective Safety Management
In today's fast-paced business environment, ensuring workplace health and safety is paramount. As organisations strive to meet their legal obligations and protect their employees, the need for streamlined and efficient Occupational Health and Safety (OHS) or Workplace Health and Safety (WHS) management is higher than ever. Safety Champion Software, an all-in-one cloud-based solution, is here to help you meet these demands effectively. In this article, we'll explore five essential features of Safety Champion Software that make it a vital tool for effective OHS/WHS management.
1. Centralised Health and Safety Management
Safety Champion Software brings all your OHS/WHS requirements and registers into one central location. This consolidation streamlines your safety management processes, ensuring that nothing falls through the cracks. Whether it's incident reports, risk assessments, safety plans, or training records, you can access everything you need with a few clicks. This centralised approach promotes consistency and transparency, enabling you to have a comprehensive view of your organisation's safety landscape.
2. Real-time Incident and Hazard Alerts
Timeliness is crucial in addressing workplace incidents and hazards. Safety Champion Software's automatic notification system keeps you informed in real-time. When an incident report is submitted or a hazard is identified, relevant personnel receive instant alerts. This feature empowers you to respond swiftly, minimising the potential impact on your workforce and operations. With Safety Champion, you're not just managing safety; you're staying ahead of it.
3. Task Reminders and Workflows
Ensuring that safety tasks are completed on time is essential for OHS/WHS compliance. Safety Champion Software automates task reminders and workflows, ensuring that nothing gets overlooked. Whether it's scheduling safety training, conducting equipment inspections, or updating safety policies, the system ensures that responsibilities are assigned, tracked, and completed efficiently. This feature takes the guesswork out of managing safety tasks, helping you stay organised and compliant.
4. Customisable Reporting and Analytics
Effective safety management relies on data-driven insights. Safety Champion Software offers customisable reporting and analytics tools that enable you to track key safety performance indicators. Whether you need to assess incident trends, identify areas for improvement, or prepare compliance reports for regulatory bodies, you can create tailored reports to meet your specific needs. These insights empower informed decision-making and continuous improvement in your safety practices.
5. User-friendly Mobile App
Safety management doesn't stop at the office desk. Safety Champion Software comes with a user-friendly mobile app, allowing your team to access critical safety information and complete tasks on the go. Whether it's reporting an incident from the field, conducting a safety inspection, or accessing safety documents, the mobile app ensures that safety is in your employees' hands, no matter where they are. This accessibility enhances overall safety awareness and responsiveness.
In the modern workplace, efficient OHS/WHS management is essential for legal compliance, employee well-being, and business success. Safety Champion Software offers a comprehensive solution to streamline and enhance your safety management processes. Its centralised approach, real-time alerts, task automation, customisable reporting, and user-friendly mobile app make it an indispensable tool for organisations committed to workplace safety. With Safety Champion Software, you can proactively manage OHS/WHS and create a safer and healthier work environment for your employees.