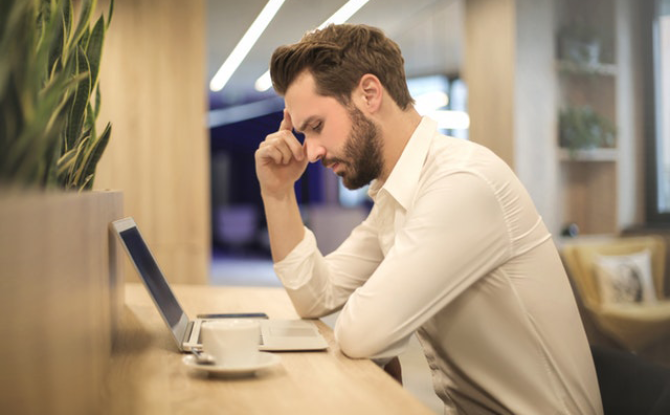 Is workaholism a real thing?
Have you ever called someone else or perhaps yourself a workaholic? Well despite it often talked about in a jovial manner, workaholism is actually a real thing. Sometimes considered by psychology and sociology academics as a behaviour-based addiction or compulsion, it is something that has been found to afflict pretty high portions of some populations, especially in western culture.
You might be surprised to hear that there's even such a thing as Workaholics Anonymous for those who need help, akin to Alcoholics Anonymous or AA.
Workaholism occurs when someone is driven or motivated to work at an uncontrollable or overpowering level. But, it's also a little more than this. Workaholics spend so much time, effort and energy on work that it starts to impact their relationships, family life, extra-curricular activities and even their health.
Some of the negative physical and psychological outcomes of workaholism are depression, burnout, poor health, life dissatisfaction, and relationship problems.
Given these pretty high stakes, it's important for leaders and managers to know a little about what kind of workplace fosters workaholism. After all, it's both a legal and moral responsibility for leaders to ensure that workers are safe and healthy in the workplace.
It's no secret that our modern workplace culture is now set by technological advancements, continuous connectivity to the office, and increased pressure on organisations to remain competitive and efficient. But it's these kinds of things that can urge us to feel like we must work harder and faster.
A 2014 report from The Australia Institute revealed that work-life balance has been declining in recent years, with the many feeling pressure to work longer hours to keep up. And, unsurprisingly, work-life imbalance has been found to be correlated with workaholism.
The great news is that we can change the nature of our workplace environments to avoid the likelihood of workaholism taking hold. Studies have found that a competitive workplace, a culture of overwork, performance comparisons between colleagues, and high job performance demands are all factors that may contribute to workaholism.
So, if you have any of these things bubbling away at your workplace and you think it might be negatively contributing to the health of your people, perhaps it may be time to rethink things.
And certainly supporting some healthy workplace initiatives coming up like 'RUOK Day' in September, 'Ride to Work Day' in October, or 'Go Home on Time Day' in November, will help cultivate the kind of culture that supports a fit work-life balance for your people.
Let's make better, healthier and safer workplaces so that we can enjoy our time outside of work as well. Go team!
---
Read more about mental health and wellbeing at work:
5 things we do to keep our team happiness level on a high!