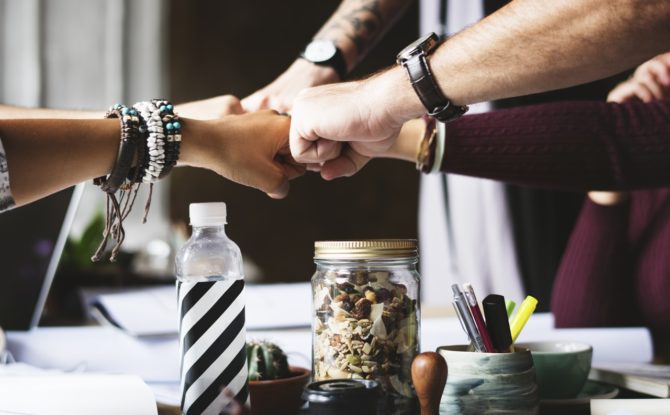 Top tips for getting your people behind health and safety…
Our clients often tell us that in the past they have paid quite big money to have fancy OHS policies and practices created for their business. But they've also told us that after they've forked out the cash, absolutely nothing has changed on the health and safety front. Frustratingly they tell us, their people still don't understand what they need to do and when, and that there are hazards everywhere you look and things that they feel are preventable continue to go wrong.
So, what's happening here? Well the truth is that those OHS policies and practices don't implement themselves.
You may have the OHS paperwork in place, but it doesn't make the people in your workplace any safer if no one is implementing it all.
So, here are our top tips to get your people on board with health and safety;
Put health and safety on the agenda!
It can be as simple as that – add health and safety line items to your next all staff or team meeting to keep everyone aware of what you are doing to make your workplace safer. Don't create a separate meeting, stack it on to something existing so your workers don't feel they have another meeting to attend. Ask people for their input (and then listen) – what needs to be addressed, does everyone know who the fire warden is, etc.
Make health and safety responsibilities part of your employees position description
When you are writing your position descriptions, or performance reviewing staff – try adding relevant health and safety line items to their role. Nothing complicated – it will however ensure that your people know they have a role to play in safety is key to getting it all to work.
Create OHS / WHS-specific KPIs
We love this one! If you really want your health and safety standards to sing, integrate it into your business strategy. Apply health and safety specific KPIs to your team or staff member responsibilities. Nothing gets people to do something, like having clear targets that must be achieved by a specific deadline! We would love to workshop KPI ideas with you!
Implement a safety software system
Some may view this as cheeky, but it is totally true! If you implement an easy-to-use OHS software system that comes equipped with auto reminders, document control, easy reporting and a simple dashboard, your staff will thank you for it. It makes it easier for them – and therefore they are much more likely to do it! Safety Champion for example is a small investment, say less than a coffee a day, for a lotta gain.
So, that's it from us – give one or more of these things a shot. Consider Tip 4 over that coffee tomorrow! They really will start to do wonders and help you to make your people safer, healthier and happier at work!