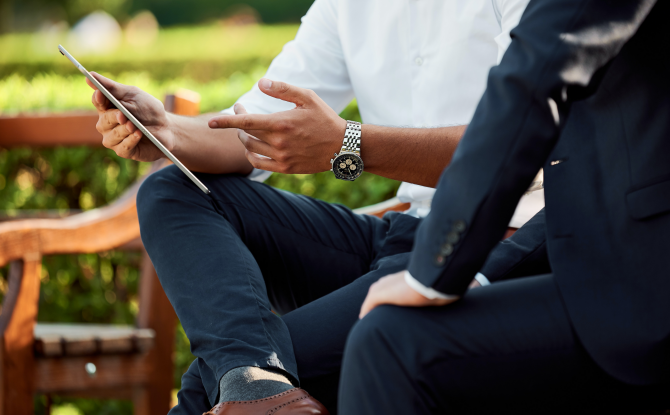 Client Spotlight – August 2023
We are always excited to work with companies that care about safety as much as we do.
Below are some client spotlights:

Woodward Foods stands as one of Australia's largest meat wholesalers, boasting distribution centres in Sydney, Brisbane, Adelaide, Melbourne, and Swan Hill. The company is dedicated to upholding the highest quality standards throughout its entire network and ensuring the utmost safety for its staff.
Geoff Davis commends the system, stating, "I have found it to be user-friendly and remarkably easy to upload relevant policies and procedures specific to our work site. The support provided by Safety Champion has been excellent." When asked about his overall experience with Safety Champion, he enthusiastically expressed, "It's a great system for managing WH&S aspects of our business. Highly recommended for any company transitioning to an electronic system.".

Platypus Environmental Services, established in 2008, specialises in river restoration to enhance platypus habitats. With over 150 years of combined industry experience, Platypus offers comprehensive services throughout the entire life cycle of natural resource and river restoration programs. The team at Platypus Environmental Services has experienced several notable benefits since adopting Safety Champion Software. When asked about the standout advantages, Rohanna Teiwsen mentioned, "We appreciate the ease of inputting incident reports, having clear dates and deadlines for tasks, and the ability to create custom inspections and forms. Moreover, the offline access for most modules has been incredibly useful.

Ball Australia offers daily national distribution of high-quality seed and vegetative lines for flowers, vegetables, herbs, cut flowers, and tissue culture. Established in 2001, Ball Australia's wholesale nursery is situated 38km from Melbourne on a 40-acre site in Skye, Victoria.
Regarding the benefits experienced since implementing Safety Champion, Amy Akers commented, "The centralised task system has been heavily utilised and quickly adopted, particularly for resolving issues handled by our maintenance team. The convenience of accessing SDSs while walking around the site, instead of having to return to the office or chem shed, has been a time-saver. Additionally, we spend less time inputting information from paper forms."
She continued, "Overall, our experience has been excellent. We managed to roll out Safety Champion to our staff much earlier than expected, and they find it easy to use, resulting in a lot of positive feedback. The integration of Safety Champion with Employment Hero has been an added bonus, eliminating the need to duplicate staff record updates.

Windlab is a renowned global renewable energy development company owned by Squadron Energy and Federation Asset Management. Its inception aimed at commercialising cutting-edge atmospheric modelling and wind energy assessment technology, developed by Australia's premier scientific research institute, the CSIRO. Since adopting Safety Champion, Nicole Makin from the Windlab team expressed notable improvements. "Everything is consolidated in one place, making it incredibly user-friendly for the workers. The Safety Champion team has exhibited great patience during the implementation, resulting in an easy-to-use system for the workers."

Barwon Coast Committee of Management Inc (Barwon Coast) is entrusted with the management of 19km of coastline along Victoria's Bellarine Peninsula. This stretch includes the beaches and foreshores of Ocean Grove, Barwon Heads, 13th Beach, and Breamlea. Working in collaboration with Traditional Owners, Barwon Coast's core mission is to safeguard and enhance the natural environment while providing opportunities for residents and visitors to relish these areas.
With safety being of paramount importance for the organisation, Tristian praises the "very simple but user-friendly dashboard," which effortlessly allows overseeing the progress of their safety program across multiple sites.