Our story
Embedding strong and sustainable workplace health and safety practices doesn't have to be that hard. In fact, it can be easy. This was the driving principle behind Safety Champion back in 2014, when a team of experienced safety consultants in Melbourne mapped out the idea.
---
The journey so far.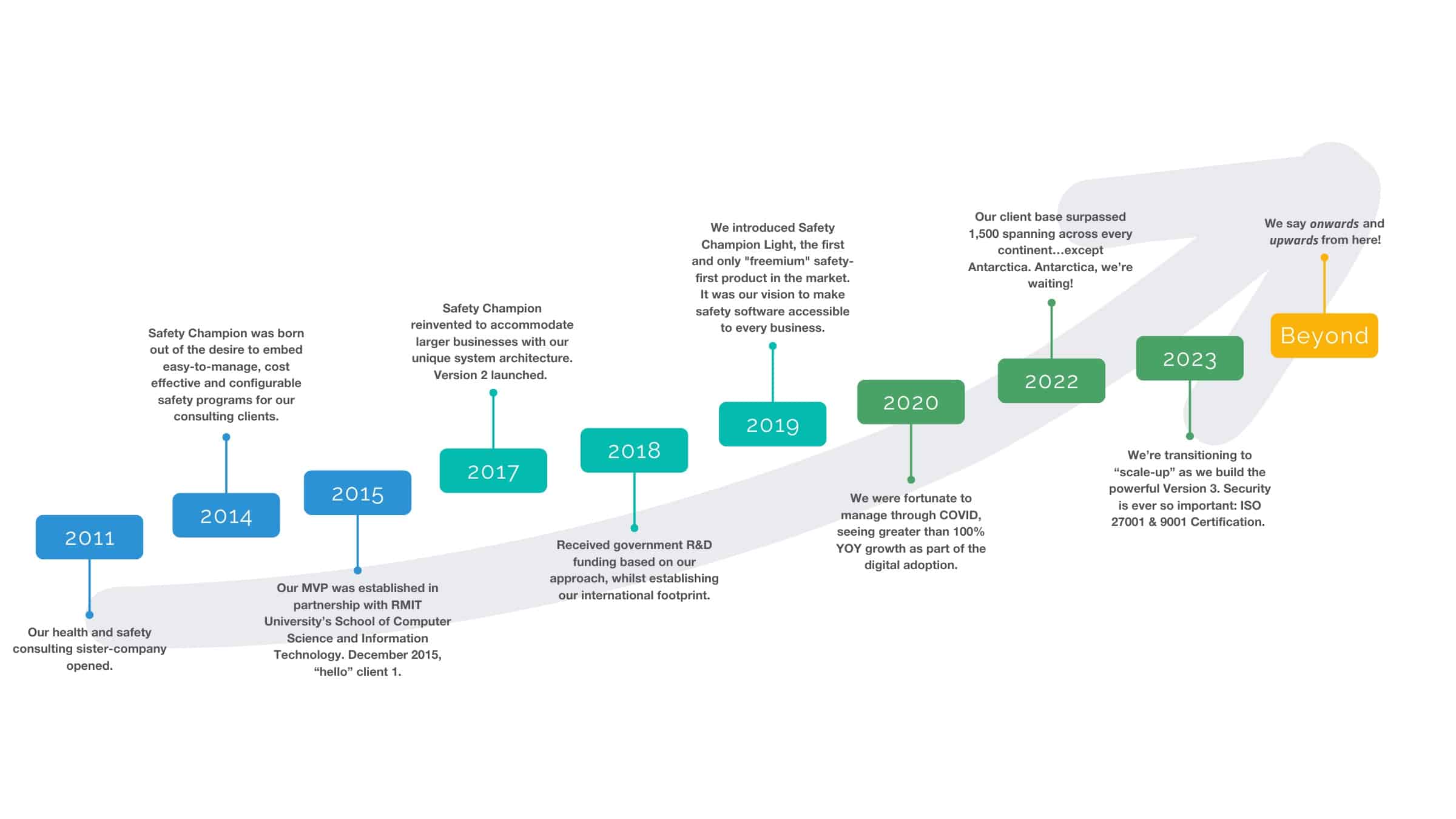 ---
Craig Salter
Founder and CEO, Safety Champion Software
Founder and Lead OHS Auditor, Action OHS Consulting
Certified Professional Member of the Australian Institute of Health and Safety
Associated Member of the Australian Institute of Occupational Hygiene
---
Our brilliant team.
We are a little different from other safety software providers because, importantly, we're a little half-half.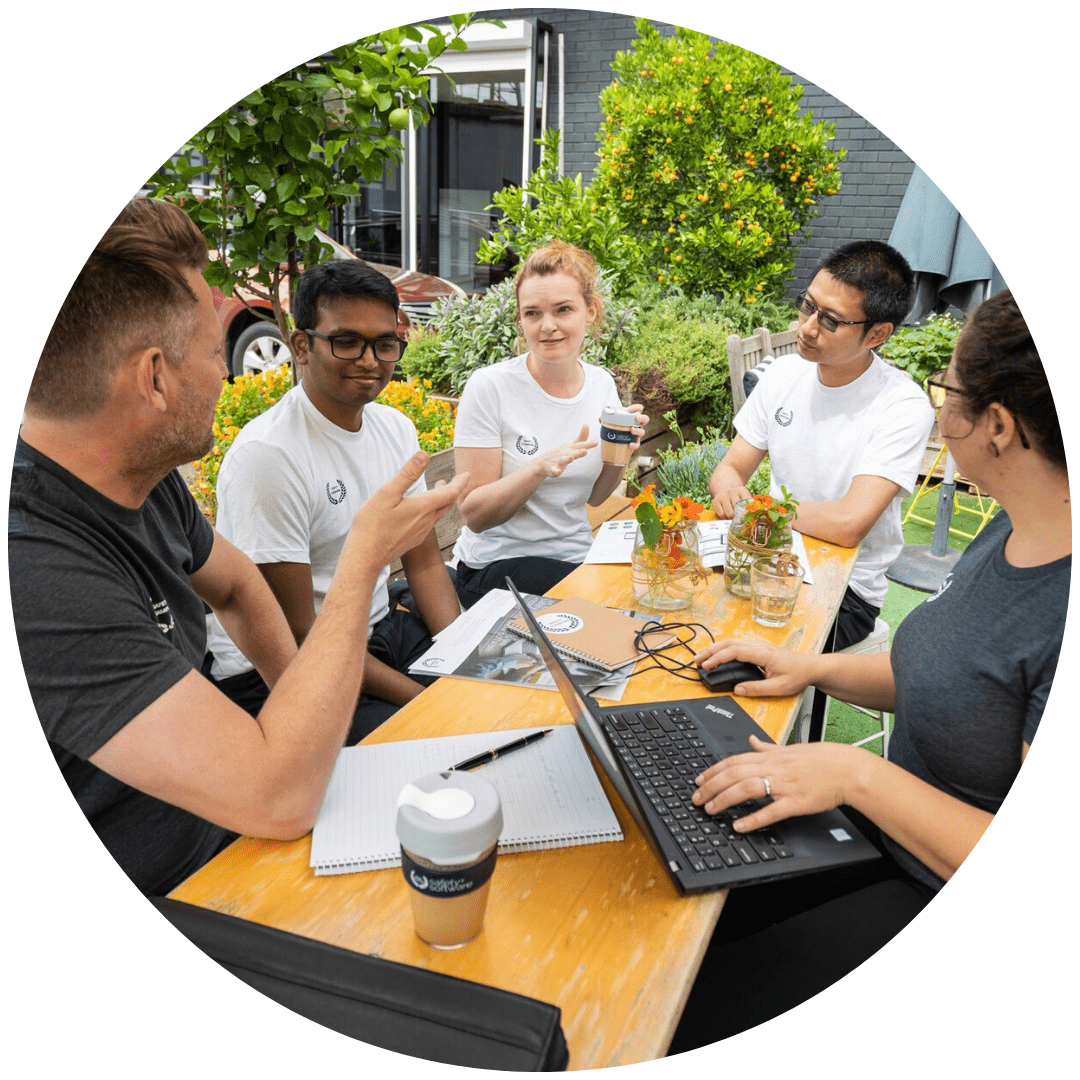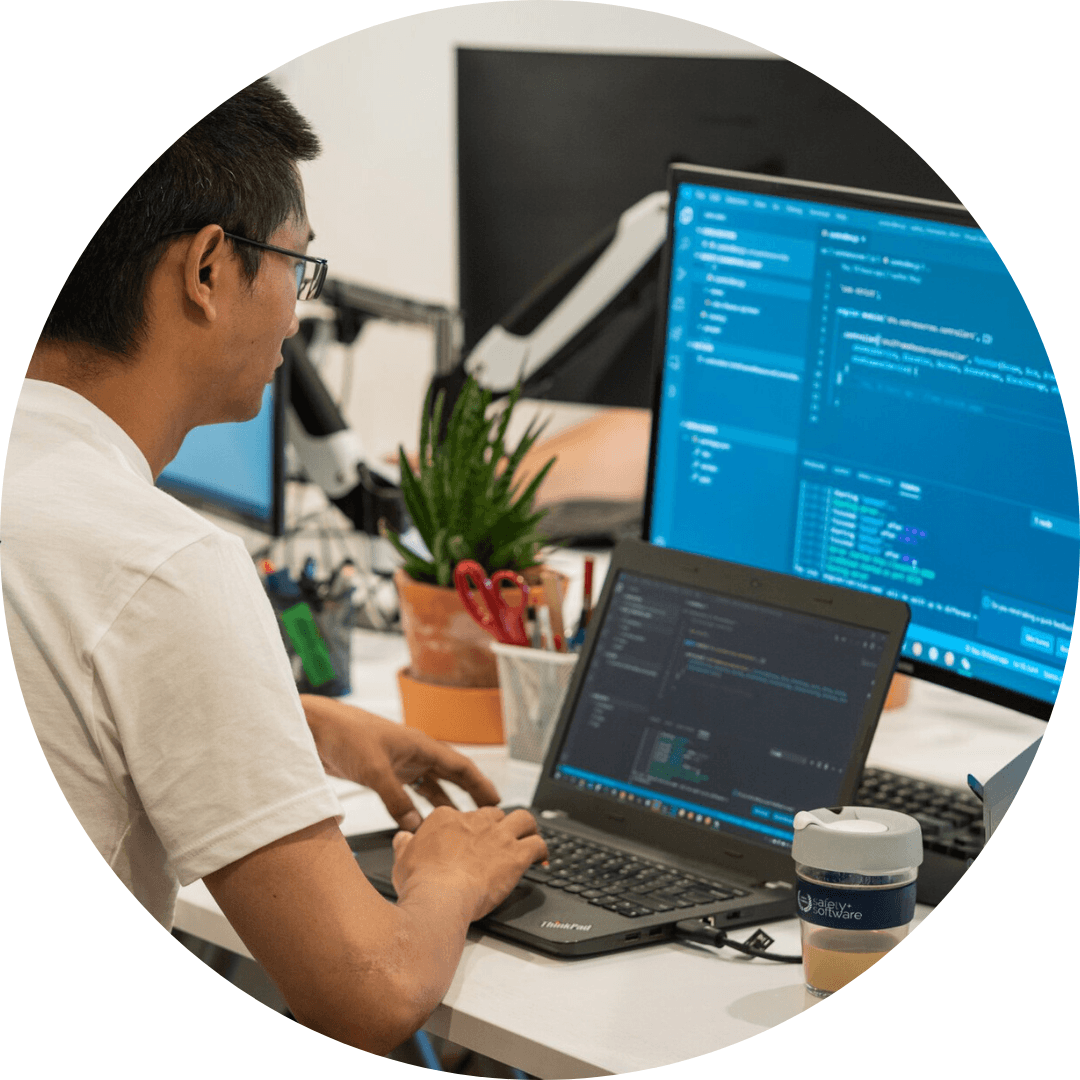 We are both a team of safety professionals with a passion to make great safety practices easier to action for everyone, and a team of UXUI focused software architects who make that vision come to life.
Our safety consulting informs the need directly from the market, and our developers design the solution to address those needs, so we can return it to the market.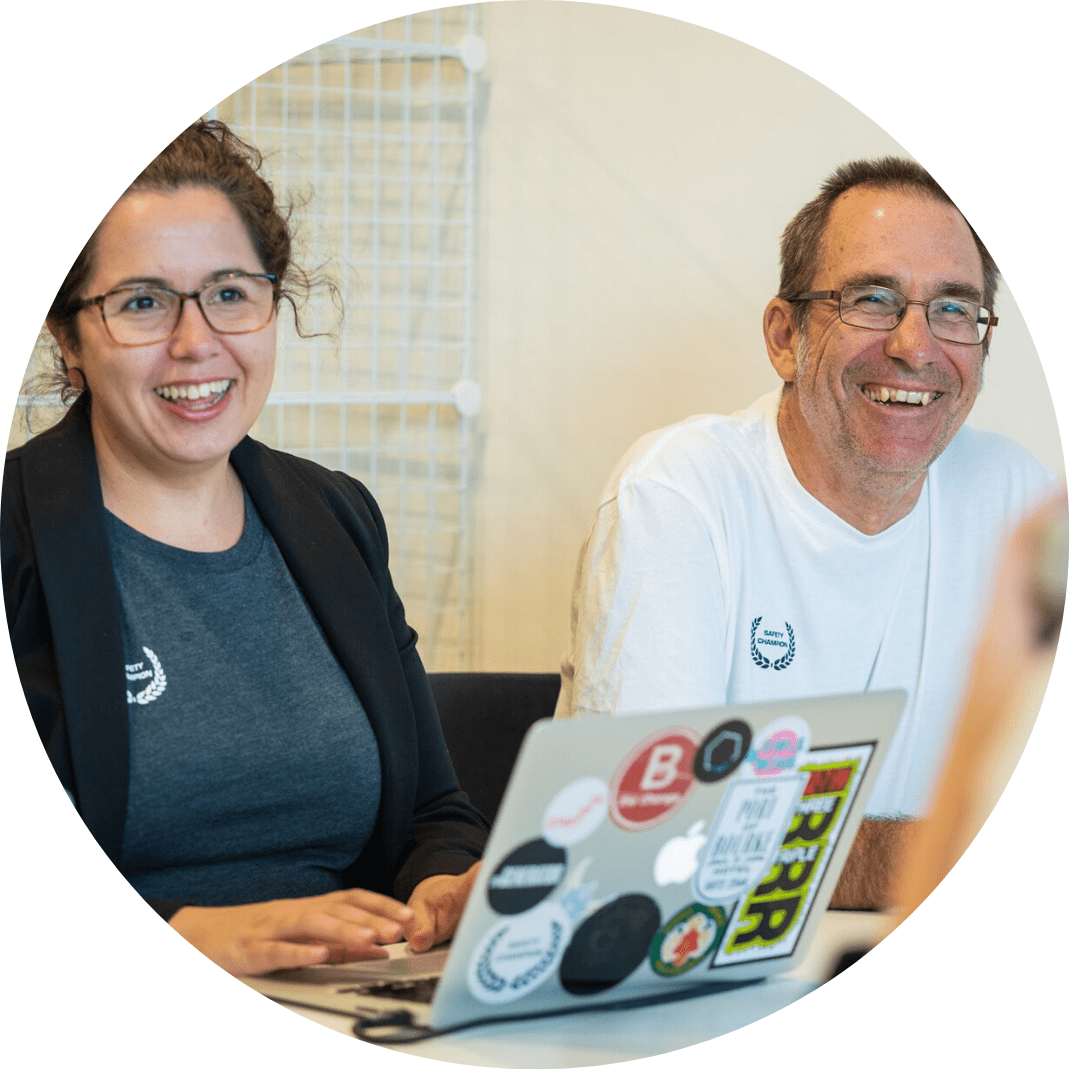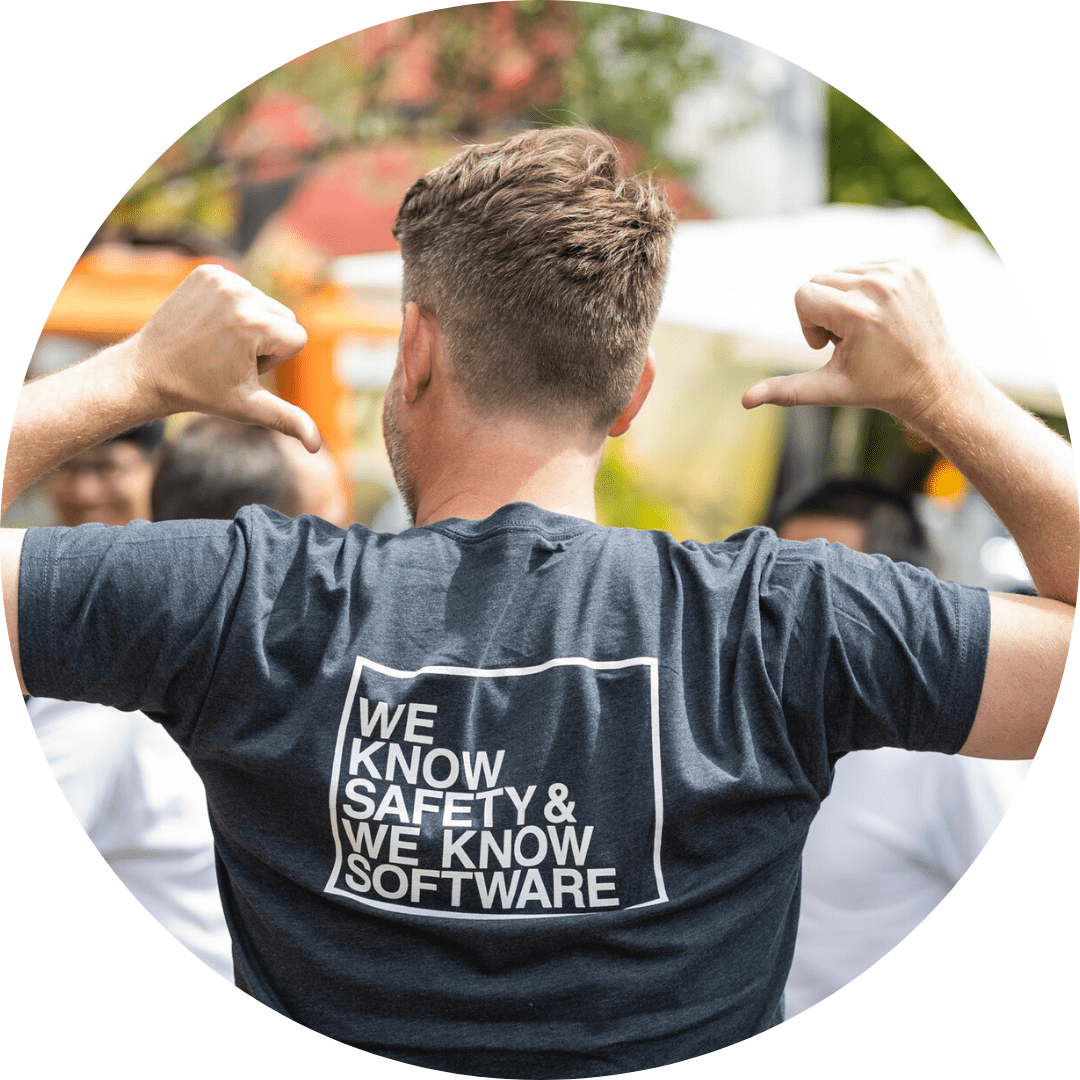 We believe this combination is the key to effective, uncomplicated and sustainable safety practices. In short, we know safety and we know software.
---

---
The values that move us.
Our Vision: We want to see a world in which no one is hurt at work, ever.
Our Mission: We strive to make safety accessible and easier for all people, no matter their expertise

We are Customer alert
We wouldn't be in business without our customers. That's why we keep our customers and their needs at the centre of focus.

We are better together
We value individual contribution diversity and inclusion. We are stronger and more effective as a team.

We love bold ideas
We think big-bigger and better- and push the boundaries in everything we do.

We use a start-up-mindset
We are ready and primed for growth with growth comes exciting opportunities.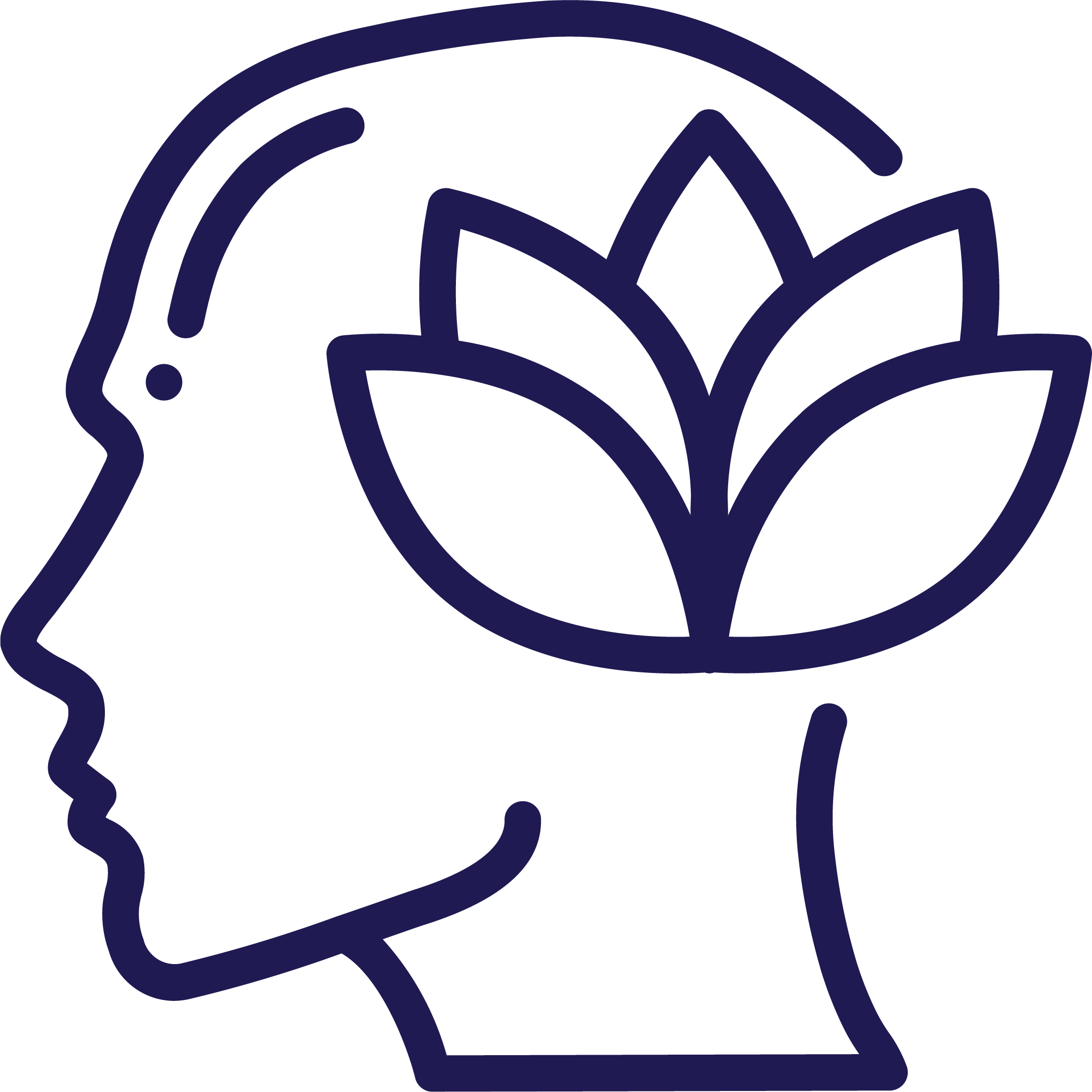 We value life-work balance
We believe in life-work balance and we make it happen. That's right, life comes first.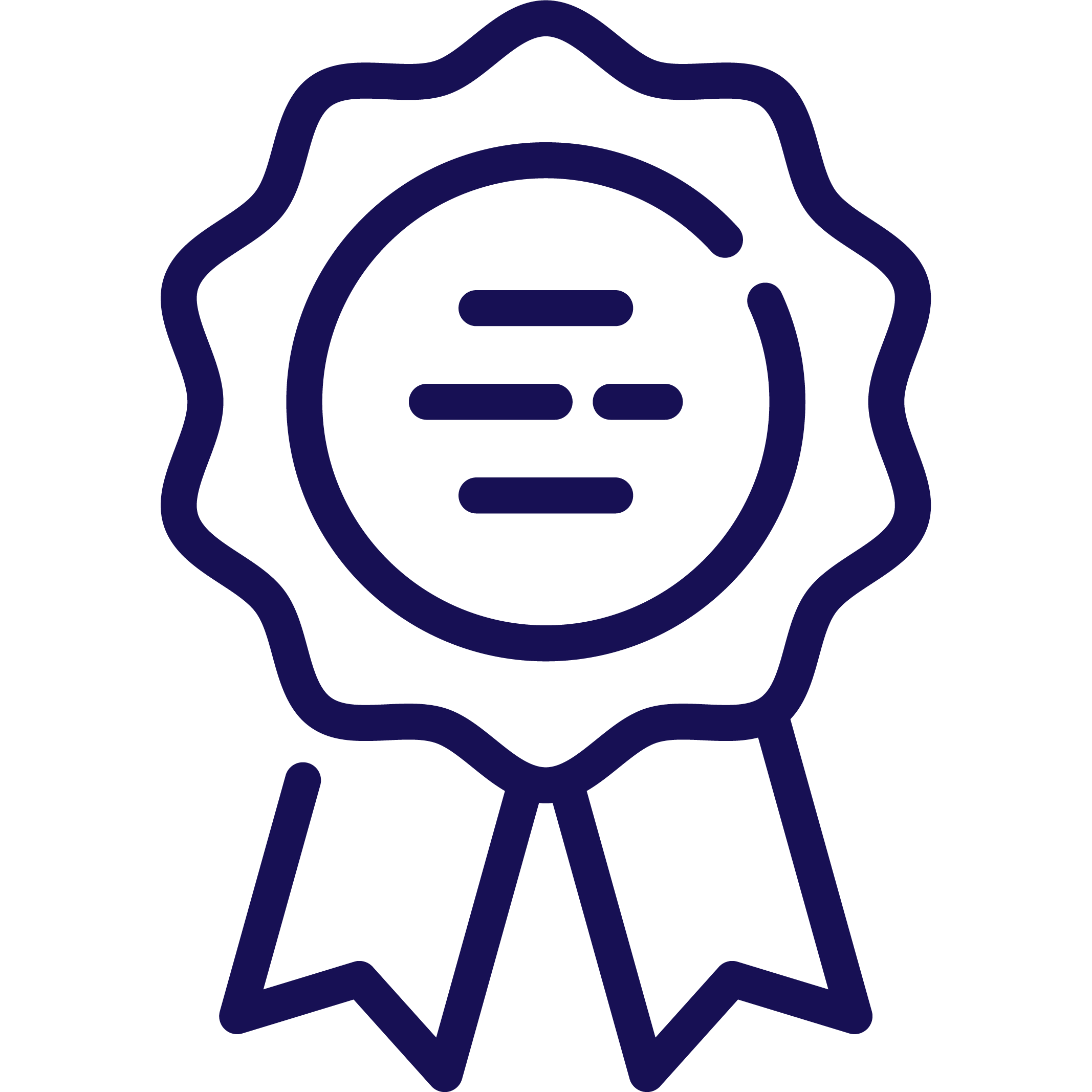 We go for gold
We are committed to delivering the highest quality products & services.
---
In the community…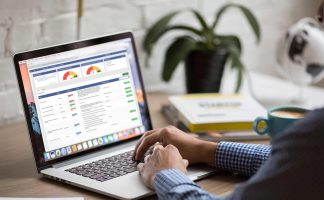 Safety Champion Feature Update - January 2023
Our story Embedding strong and sustainable workplace health and safety practices doesn't have to be that hard. In fact, it […]
Read More

›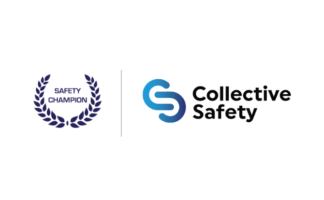 Announcing our new partnership with Collective Safety
Our story Embedding strong and sustainable workplace health and safety practices doesn't have to be that hard. In fact, it […]
Read More

›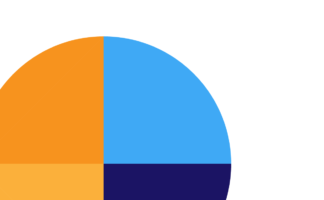 Tracking Your Impact
Our story Embedding strong and sustainable workplace health and safety practices doesn't have to be that hard. In fact, it […]
Read More

›