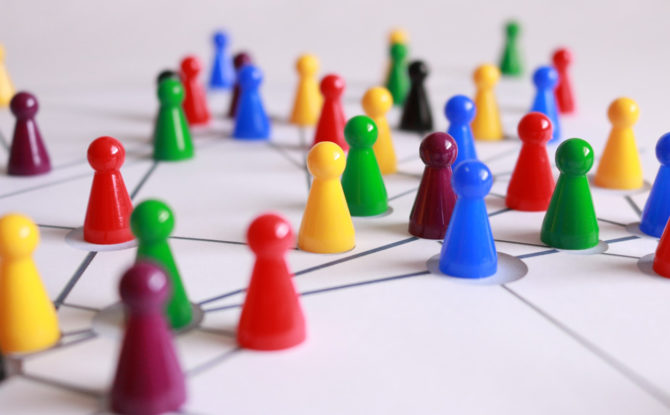 Who is responsible for health and safety anyway?
You might find it surprising – but in today's modern working world it's not just management, risk teams, and health and safety specialists that have to think about health and safety in the workplace. Everyone has their part to play in living the mantra of "work safe, home safe". This is how we make sure that everyone goes home safely at the end of each day.
Having a good level of health and safety awareness is key to maintaining an effective safety culture in your workplace. But how do you bring your people on board with this stuff when it all seems too complicated and really just not engaging enough. Well, the trick is to help health and safety responsibilities become naturally embedded in the day-to-day activities of all staff. Aim to be implicit [1] with safety, not explicit. [2]
How?
Well, here are our 3 top tips for starting to create an awareness of health and safety responsibilities without your people switching-off:
Start at the top
Make health and safety a strategic and operational priority of your organisation, with management regularly communicating and emphasising its importance to all staff. Do this in as many ways as possible; try adding a safety line item to your regular and existing weekly all staff meetings, or simply "just ask" your staff for input about the hazards they are aware of, or even sharing a blog every once in a while with the workplace. It doesn't have to be hard or time consuming – but management leading the way is important!
Tailor it
Health and safety legislation and standards are wide-reaching and applicable to a broad range of sectors and organisations. So, your approach to health and safety should be relevant to the industry and context of your organisation. To make it more accessible to your people start with WorkSafe's Injury Hotspots website – and talk about exactly what is relevant in your industry and not what isn't! Jump on that site today and print a poster or two to stick up in tea rooms and lunch areas.
Simplify it for your staff
Do away with unnecessary complexity and jargon by speaking to your people about safety in simple terms. They don't need to see the regulations or the complex paperwork – hell, even you don't – but reminding your staff that health and safety is simply about making sure we all go home safe at night can really bring it home for people. So if you were to ask your people to simply let you know when something doesn't safe or feel right, that's already an amazing step forward and brings everyone into the picture. Work with them on the solution. Keep the updated on your progress. Let them know it's not that hard.
Don't forget, Safety Champion can help. Our software is scalable and flexible, and can be customised to suit the health and safety needs of your business. After all, it was designed especially for the small and medium sized business market, and as such comes pre-loaded with configurable documents and workflows that you and your people need to stay safe and stay on track with safety. We have made it easy to configure our templates and workflows to align with business; not to mention, we will adopt your colours and your logos – so your workers will feel at home. Why not arrange a demo today?
[1] Implicit: Quietly, some may say sneakily trying to build safety into already existing business activities. Doing "safety" without workers/people knowing that they are "doing safety". The process is important, not people thinking/knowing that the process is safety.
[2] Explicit: Yelling from the rooftops, placing an over-emphasis – making it the most important thing in the room, when the behaviours of managers and leaders suggests it's not.