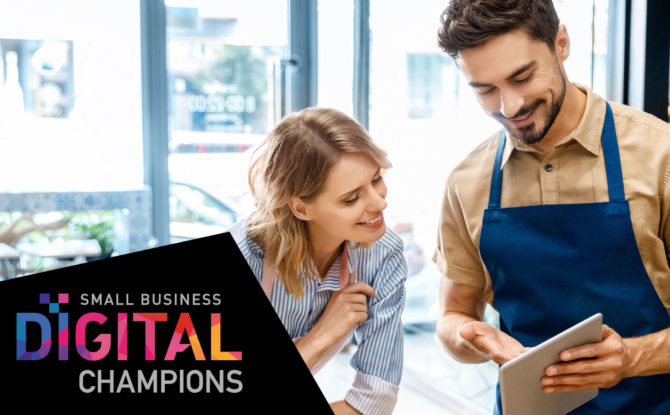 Safety Champion a proud partner of Australian Government's Digital Champions initiative
We're pleased to announce our partnership with the Australian Government's Department of Jobs and Small Business as a corporate partner for their new initiative.
Launched earlier this year, the Small Business Digital Champions initiative will assist 100 small businesses around the country to revolutionise their businesses using the power of technology.
"When small businesses are digitally engaged, they are 50 per cent more likely to be growing revenue, eight times more likely to be creating jobs, seven times more likely to be exporting, and 14 times more likely to be innovating new products or services 1."
In collaboration with Deloitte, through guidance from a list of high-profile mentors (see mentors here), and alongside the support of tech corporate partners, like Safety Champion, the chosen Small Business Digital Champions will embark on a year-long digital transformation.
With tech solutions offered by in-kind supporters the businesses will be set to boost their productivity, reach, and effectiveness by adopting digital solutions, at various levels of their businesses.
The team at Safety Champion very much look forward to assisting these small businesses to embed our simple, smart technology within their business processes to make the digital management of safety the norm.
For more about the Australian Government's Small Business Digital Champions Initiative go to, https://www.jobs.gov.au/corporate-partners