Don't pay for more than you need. Choose our entry level GO FREE plan for basic functionality without the hefty price tag. Or choose one of our paid plans for more features and modules. Take a 14-day trial to experience the full Safety Champion platform – no credit card required!
10 Workers

10 Workers

N/A

N/A

Full Access

Full Access
25 Workers

25 Workers

N/A

N/A

Full Access

Full Access
50 Workers

50 Workers

N/A

N/A

Full Access

Full Access
Unlimited

Unlimited

Unlimited

Unlimited

Full Access

Full Access
All prices excluding GST and shown in AUD | * User numbers cannot exceed worker numbers
Choose our yearly plan and get one-month free
Every One of Our Plans Include
SSL and At Rest Encryption
Offline Sync
Access to our iOS and Android apps
Mobile Access
Reporting and Analytics
Ticketed Support
Email Notifications
Multi-level access and permissions
Templates to copy
Want to experience all features and modules?
Start your free 14-day trial of the full version today.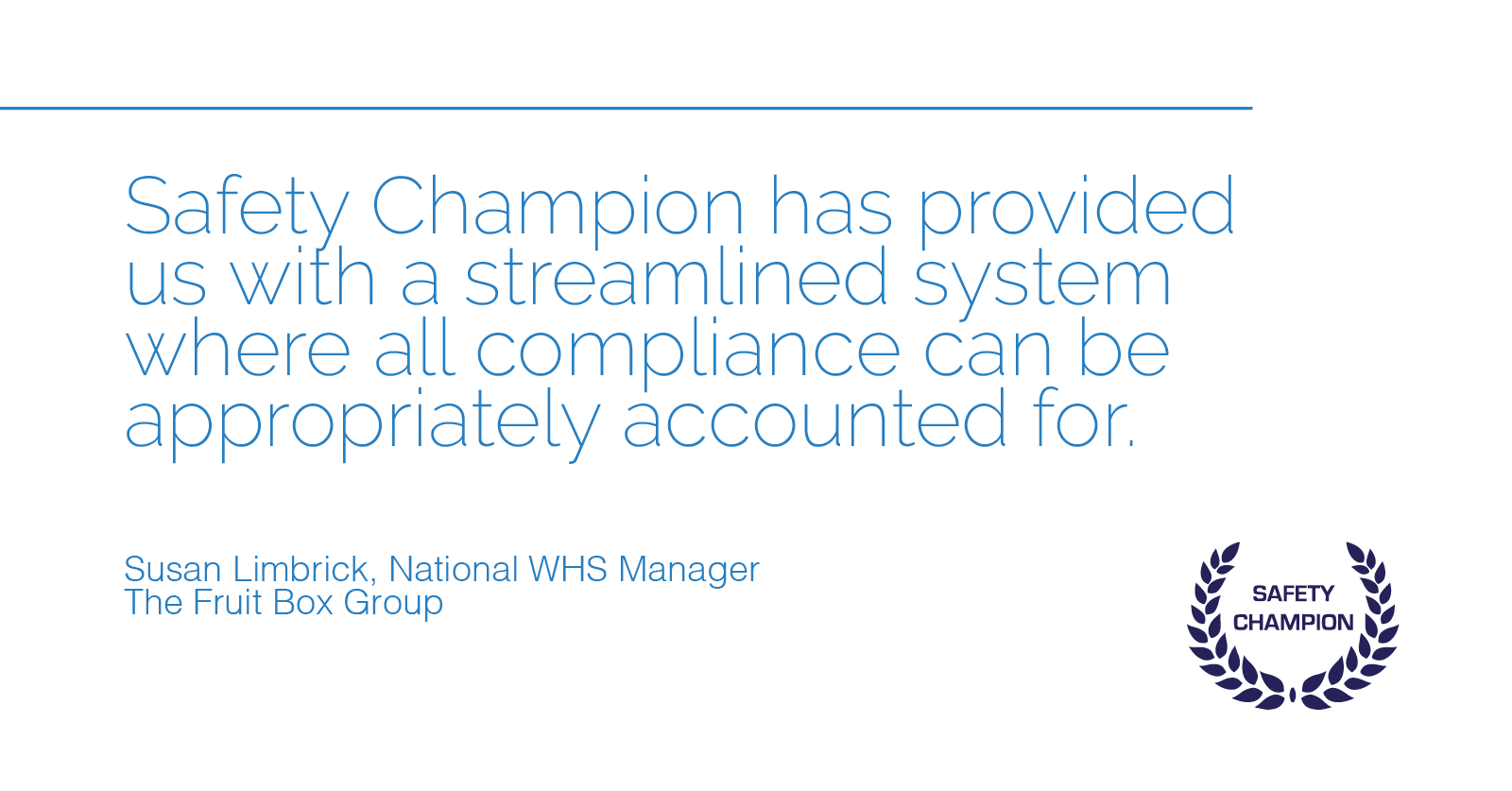 FAQ
How does Go Free Plan work?
It's easy! Simply sign up and receive access to the free version within minutes. No credit cards and no free trial periods. It's free, forever. This is a limited version of our comprehensive safety software system.
You get access to four great modules – incident, action/hazard, inspections, and safety planning – plus two users to share the safety load. Plus you get access to a full suite of how-to tutorial videos to guide you on how to set up and use the system.
Then, if you need more functionality, you can upgrade when you're ready. For more information, download our factsheet.
What is the difference between the 14-day trial and the Go Free Plan?
Our 14-day trial gives you access to our full and comprehensive safety management software. For two weeks, you can experience all of our modules and get a great feel for everything you can manage effortlessly in the system.
Whereas, our Go Free Plan provides you with free access to a limited version of the software. However, this is 100% free, forever, so it is great value for any business that doesn't necessarily require access to all of the great features and functions of Safety Champion's full system.
Can I change my plan later?
Yes, you can certainly change your plan at any time. However, when changing your plan, there may be a cost associated with migrating your data across. This is dependant on how much data you have in storage. To shift from a paid plan to a free or silver plan, please understand that we may not be able to transfer all of your data across, as the limited nature of the free and silver plans do not allow for all data types from the higher-tiered plans.
Do you offer Not for Profit (NFP) pricing?
Yes! We offer a discount of 20% to all NFPs on our paid plans. We do this so that you can redirect the funds saved into your internal programs and operations. In Australia, we use the national regulator of charities – the Australian Charities and Not-for-profits Commission – to determine your not for profit status and, therefore, eligibility for this discount. We use similar methods to determine your status in other countries.
Are there any setup fees?
For our Go Free and Silver plans, there are absolutely no set up fees. These plans come with video tutorials and webinar invites, which guide you through set up and best use of the system. These can be accessed absolutely free.
For our Gold and Platinum plans, we encourage and offer set up and support packages to guide you through set up. Depending on your needs, our support packages include guidance from our highly qualified health and safety consultants to ensure that the system works in accordance with your safety program and safety needs.
Is there a mobile app for the software?
Yes – we have both Android and iOS apps available on all of our plans – including our Go Free plan. These apps offer users the fantastic feature of offline functionality – allowing you to report even when there's no internet or wifi connection.
This is great for businesses in which internet connection may be shaky, or if your people are often working in remote locations. The apps let you report, then when you come back online, the system will automatically retrieve those reports and load them into the system.
Can I cancel my plan anytime?
Yes, for free plans you can cancel anytime! For paid plans, the minimum contract length is 12 months, unless authorised by the Safety Champion Head of Sales and Customer Experience
How does the billing process work?
We offer a monthly direct debit option or payment in full of one year, paid in advance. When you sign up, all customers are offered a discount of one month free, by signing up and paying for 12 months in advance. A great saving for your books!
Do I need to enter my credit card?
For our Go Free plan – no, you don't! We'll only ask for your payment details after you upgrade to one of our paid plans. Then, we will discuss what payment plan works best for you.
I am not sure which plan is suitable for my business. What should I do?
Please do jot down your details in this form and one of our Customer Experience Team Members will be happy to explain the benefits and differences between each of our plans. Or call us now on 1300 1 CHAMP
What is the response time after I submit a pricing enquiry?
We aim to get back to anyone who reaches out within 1 business day