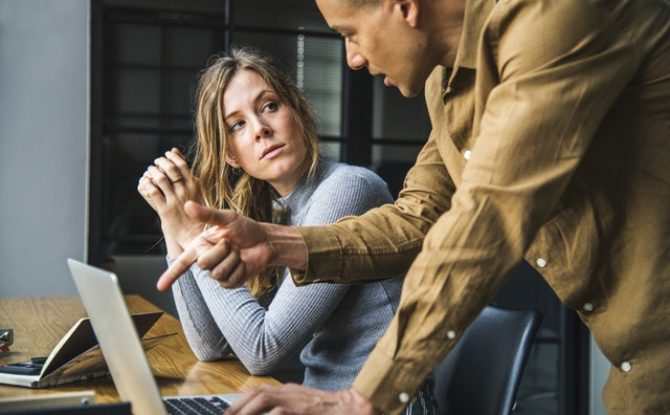 Safety just won't happen without effective leadership
Some have argued that leadership may be almost the single most powerful component of workplace culture[1]. Therefore, it follows that effective leadership is also important for safety practices to function at their best. We've found this to be pretty bang on. Our consultants often find that a poor workplace culture and poor safety performance, usually goes hand-in-hand with poor leadership.
While, this may be obvious to some – it isn't to all. Often it can be organisational leaders themselves who are not acutely aware of their pivotal role in developing the workplace culture that promotes a safe work environment. So, if you're a leader and thinking "Geez, I gotta get onto this" – or if you play a bit of an influential role with the leaders in your workplace – read on to learn how leaders can better promote a stronger safety culture.

Just why is leadership so important in building a strong safety culture?
Well, it's the actions of leaders that set a personal example for desired workplace behaviour. Leaders can be very influential when they are seen by workers to follow and promote established safety rules, policies, procedures and standards.
Wise words from a safety guru:
"Top management must be committed to excellence and drive the agenda by establishing a vision, values and goals."[2] James Meville Stewart, author of Managing for World Class Safety.
Wise words from one of our gurus:
"What interests my manager, fascinates me." Craig Salter (most likely paraphrased from somewhere on the internet).
What do leaders need to succeed in building a strong safety culture?
Leaders must possess both the desire to act and a clear understanding of the specific behaviours that lead to excellent safety performance.
Leaders should focus on determining and then representing the values and behaviours required to strengthen workplace practices.
Leaders must not only say the right things, they must actively drive the development, implementation and enforcement of safety management systems to keep it moving.
Leaders should seek advice from safety professionals to guide and advise on an evidence-based approach to health and safety management, suited to their business.
Leaders should be involved in safety meetings and regularly include safety in their conversations and communications.
So if you are adopting the "do as I say, not as I do" approach to safety leadership – you are way off the mark. Chances are, you're not developing a culture. Even if you are punishing those workers caught working outside "your rules" and even if they are appropriate controls in and of themselves, it simply won't bring about the culture you are after you if you don't adopt the rules yourself.
Put simply, if you don't need to follow the rules, why should others?
As a leader, just how do you change safety culture for the better?
Whilst it is usually found that an organisation cannot change the core beliefs of the individuals within it, an organisational leader can certainly change the core culture of the collective. This is done by not only saying, but also doing. This is done by leaders adhering to the rules they lay out for everyone.
They must exemplify the change they wish to see in the workplace.
If in reading this, you are thinking "I need to do better" or that the leaders in your organisation need to do better, you're probably right. Because, after all, all of us have the right to come to a workplace that protects our health and safety. The ignorance of leadership in your organisation may indeed be negatively affecting you, your colleagues and the leaders themselves.
And if you need a little help with implementing a health and safety management system to work alongside your strong safety leadership, contact us today!
[1] Simon, S.I. and R.A. Carrillo. Improving Safety Performance Through Cultural Interventions. In Safety Health & Asset Protection: Management Essentials, R.W. Lack, 2nd Edition. Boca Raton, FL: CRC Press, 2002.
[2] Stewart, J.M. Managing for World Class Safety. New York. John Wiley & Sons, 2002.