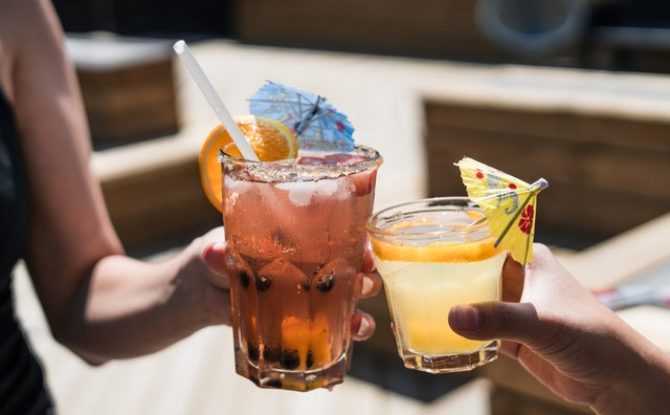 The silly season is upon us…
Santa suits, party buses, free-flowing bubbly, finger food, high heels and party hats, end-of-year toasts, marquees, dance floors…
This time of year certainly is a lot of fun.
It's the time we get to let our hair out with our colleagues, peers and mates to celebrate the year and look forward to the year ahead. But as a business, it's important to know how you can keep your people safe during the silly season.
After all, workplace health and safety responsibilities still apply at workplace-endorsed events. And businesses may even be liable for any employee injuries that occur before, during or after a workplace function.
Suggestions for keeping it safe, healthy & happy
Think about possible things that could go wrong and come up with some ways you can mitigate the risk of them occurring.
Examples are;
Uninvited and unwelcome guests could easily enter the venue if it's a function room of a public bar, for example. So, getting security at the door could prevent this from happening.

Cuts from glassware might occur if there is a strong potential that they may be dropped. So can you provide plastic cup, cans or bottles?

If the event is being held outside or somewhere outside of your workplace, think about how first aid incidents be managed? Don't limit yourself to injuries, could there be allergies? Take a first aid kit with you!
Let your people know what behaviour you expect. Formalise it. Send out an email, or bring it up in the next staff meeting. Talk about the disciplinary consequences that may take place if behaviour doesn't align.

Clearly set out defined start and finish times for the event and ensure that these are stated on the invitation. Note that if a manager throws their card behind the bar at a different venue, so the party can continue, it is likely that this will be seen as a work-sanctioned event.

Ensure that your people can get safely to and from the venue. In some states, workers compensation obligations extend to the journey to and from work – in this case, 'work' is the company-endorsed event.

Consider restricting the amount of drinks, or the "strength" of drinks that are available. Always have non-alcoholic alternatives available. This could even be fun! Like offering a refreshing 'company-branded' mocktail part-way through the event.

A meal or finger food can slow down alcohol consumption, so ensure you have enough! Nobody enjoys an event when the food runs out early either.
And we wouldn't be good health and safety people if we didn't also suggest you have a bit of a debrief after.
Pop a meeting in your calendar for the event organisers to meet post-the-event to discuss how everything went. Document ways that things could be improved for next time!
That's it from us – have an awesome, fun and safe silly season!