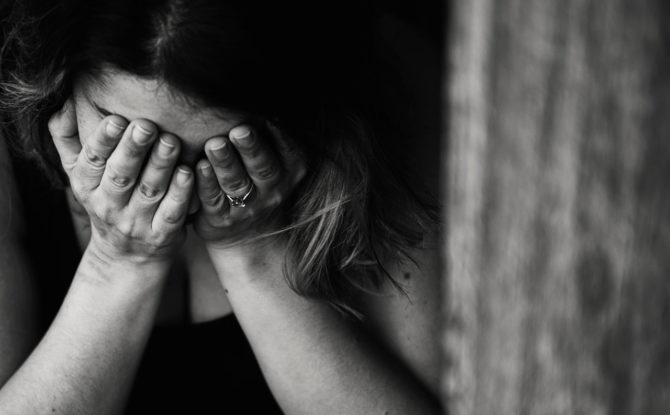 Should I be worried about my staff being bullied at work?
Look, maybe you don't need to be worried about but certainly you should be aware of workplace bullying and how it can impact your people. Surprising for some – perhaps not for others – it is a real thing and something that happens in Australian workplaces often enough for us to write about it.
"9.4% of Australian workers indicated that they had experienced workplace bullying in the previous 6 months (Safework Australia, 2014–15)"
So what is workplace bullying?
Workplace bullying is repeated and unreasonable behaviour directed towards a worker or a group of workers that creates a risk to health and safety. I can be carried out by one or more workers.
The definitions are important.
'Repeated behaviour' refers to the persistent nature of the behaviour and can involve a range of behaviours over time.
'Unreasonable behaviour' means behaviour that a reasonable person, having considered the circumstances, would see as unreasonable, including behaviour that is victimising, humiliating, intimidating or threatening.
Examples of such behaviour, whether intentional or unintentional, include but are not limited to:
abusive, insulting or offensive language or comments
aggressive and intimidating conduct
belittling or humiliating comments
victimisation
practical jokes or initiation
unjustified criticism or complaints
deliberately excluding someone from work-related activities
withholding information that is vital for effective work performance
setting unreasonable timelines or constantly changing deadlines
setting tasks that are unreasonably below or beyond a person's skill level
denying access to information, supervision, consultation or resources to the detriment of the worker
spreading misinformation or malicious rumours, and
changing work arrangements such as rosters and leave to deliberately inconvenience a particular worker or workers.
So what should you do to look out for your people?
Watch out for these things happening in your workplace. Note that though they could be one-off incidences, they are certainly something you should take note of and watch carefully. Because a single occurrence could be indicative of repeated behaviour that has already happened or may happen in the future.
Be aware of changing characteristics of your staff. People experiencing bullying could show signs such as; distress, anxiety, panic attacks, physical illness, deteriorating relationships with colleagues, family and friends, poor work performance, inability to concentrate and more.
Talk to your staff about workplace bullying, keep it on the agenda, and reiterate your workplace has zero-tolerance for it. If you don't have a policy and clear procedures for how your staff should manage this if it happens – get it sorted! Reach out to OHS consultants that can help set this up. As a minimum you should have:
– a policy statement, and
– be able to demonstrate that you have spoken with your workers (this may be via formal training, or toolbox talk) about what bullying is and how to report it; and,
– consider providing workers with easy access to help and/or someone to speak to if they identify a need. Obviously the Issue Resolution Process is a good start, however, you may want to consider external and confidential services like an Employee Assistance Program (EAP), or direction to free contacts such as Lifeline, beyondblue, Headspace, The Black Dog Institute… to name a few. Put the contact details up on a noticeboard or in internal newsletters / communications emails.
Skill yo'self up! Read the guidelines from Safe Work Australia. Learn more about related issues and check out the available resources from Heads Up – an alliance between a handful of reputable organisations created to ensure people in Australia workplaces are mentally healthy and safe. Or take a 'mental health first aid' course through Mental Health First Aid Australia. There's lots of resources out there for you to use.
All of these things can help you to be better aware and better prepared for workplace bullying if it happen in your workplace. Good luck!