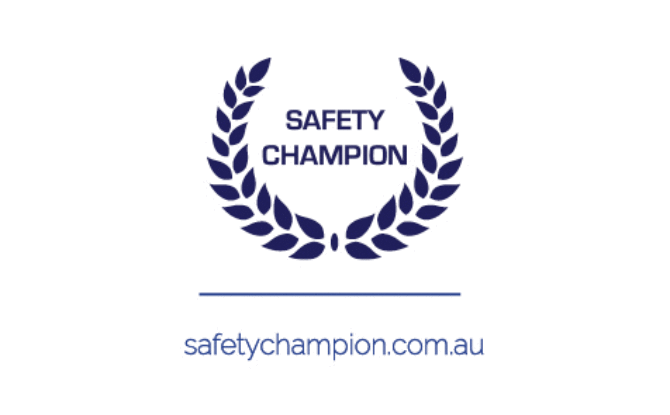 A perfect solution fit for SMEs…
We're guessing that you already know you have to do something about health and safety in your business but you are probably thinking "When on earth do I have the time?" Yes, it's complex and, yes, it's hard to know where to start, but the fact is you gotta start somewhere.
Why? Well, actually small to medium sized Australian businesses are often exposed when it comes to health and safety. As you probably know, we justify our ignorance of health and safety by saying there's not enough time to make it a focus because there's always another area of the business that is a higher priority. That is, until one of our workers injures themselves; then we blame the regulator for making it all so complicated!
We have heard you!
This is exactly why we created Safety Champion. Our point of difference? Safety Champion has been designed by highly experienced health and safety professionals that work with SMEs every day. This means that Safety Champion efficiently responds to the real needs of businesses, as we have witnessed all those barriers and pain points.
"We didn't develop Safety Champion because we wanted to develop software. We did it because we couldn't find a simple and affordable software solution that would assist small and medium sized businesses promote health and safety, and also support them to comply with the legislation and regulators to keep their people safe."

-Craig Salter, Founder
We don't just dump our software on our clients and leave you to figure out the health and safety part. We supply a holistic solution that supports you from a number of angles. Yes, the user-friendly software is part of it. But we also offer:
a Safety Manual that can be contextualized to align with your business,
over 100 useful templates and 100 workflows aligned with Australian Standards, and
access to health and safety consultants to assist you with the practical implementation of your health and safety management system, if you need it.
Our consultants are on the ground every day. They have worked with over 500 Australian SMEs. They know your frustration, they've seen the issues you've had with other software systems and they can help.
And for our techy friends out there – here's something cool. Safety Champion has been built using a system architecture framework that sets it apart. This architecture – a micro/macro services approach – allows for the fast and low-cost flexibility that SMEs need – something that other, older technology on the market just doesn't offer. It's your commercial-off-the-shelf enterprise solution.
So, why is Safety Champion the perfect solution? Easy.
In short, we know safety and we know software.