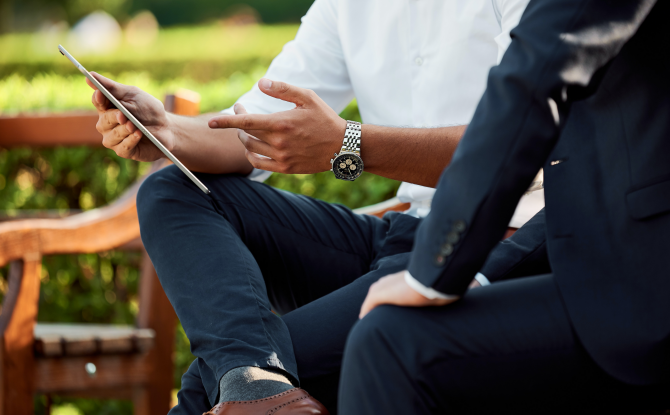 Client Spotlight – May
We are always excited to work with companies that care about safety as much as we do.
Below are some client spotlights:

SEQ Ice Cream distributes Streets, Ben & Jerry's, and Everest Ice Cream to central and southeast Queensland, as well as northern New South Wales, providing comprehensive route trade services and allowing customers to order ice cream in bulk. According to Charlene Banner, "Safety Champion is an incredibly efficient tool for storing WHS programs and sending reminder notifications when items expire. It's also invaluable for gathering compliance certification information every year. I use it every day and it's an essential part of my work".

Grace has been providing information management solutions to support critical national interests, relocation of households, and project logistics in Australia for over a century. One Grace is a fully integrated system that can be customized to meet the unique needs of individuals, families, businesses, and communities across the country and around the world. Prior to using Safety Champion Software, the Grace team struggled to keep all necessary stakeholders informed and up to date on actions required for their already established and robust safety program. According to Dan Jones from Grace Group, "Safety Champion has made our workers safer by ensuring timely vehicle servicing and simplifying upcoming warehouse inspections and more."

The Shire of Burke is a local government area located on the south coast of the Gulf of Carpentaria in North West Queensland, Australia. Established in 1885, it covers an area of 39,864 square kilometers and shares a border with the Northern Territory. Before adopting Safety Champion, David Gornalle, a WHS Contractor at Burke Shire Council, faced several challenges with their paper-based system. These included a lack of transparency, difficulty in accessing physical documents, and hazard and incident reports being lost, overlooked, or not acted on.
Since implementing Safety Champion, David has noticed significant improvements, stating that "the Safety Management System can now be accessed on everyone's phones, and the information source is available to all users and workers. There has been more buy-in and participation from workers, and the software has been great for safety activity planning.". David loves working with Safety Champion and believes it is a stand-alone system that meets all requirements for developing a robust Safety Management System.

According to Ian Docherty, the HSEQ Systems & Assurance Coordinator at TMS Group Australia, Safety Champion has been a game-changer for Total Metering Services. By streamlining compliance management and enhancing monitoring capabilities, Safety Champion has allowed TMS to easily identify and report safety observations and incidents. The Human Resources module has proven especially valuable for onboarding new staff, and although there are some areas for improvement, TMS's experience with Safety Champion has been overwhelmingly positive. As Ian puts it, "Thanks to the team at Safety Champion for helping us make our workplace safer!". TMS Group Australia is a trusted field service provider that specializes in onsite smart metering, solar, and energy storage solutions for both business and residential customers throughout six states and territories in Australia, including NSW, Queensland, Victoria, SA, Tasmania, and the ACT.

Westar Truck Centre, which is part of the Patterson Cheney group of automotive companies, has been operating out of Derrimut and Campbellfield for many years, providing services to Melbourne's busy western and northern freight corridors. They offer Isuzu, Western Star, MAN, Dennis Eagle, and Iveco retail services and have over 50 years of experience in the Australian truck industry. However, before they rolled out Safety Champion Software, Westar Truck Centre faced several health and safety challenges, including finding and filling out various forms, chasing managers for signatures, and losing evidence of record-keeping. Since adopting Safety Champion, they have seen incredible benefits, including the convenience of a single system that does it all and significant time savings. Steve Seat, a representative from Westar Truck Centre, summed up his experience with Safety Champion by stating, "It's a great system!"