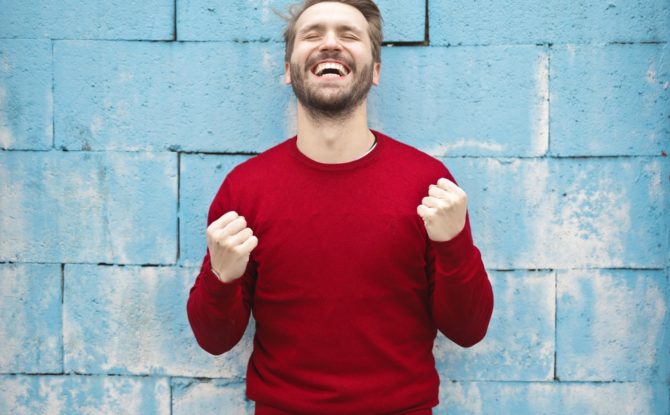 5 things we do to keep our team happiness level on a high!
We're sure you know about it. There's big things happening in the business world these days around stuff like 'employee engagement' and 'workplace wellness.' Whist you may currently leave this terminology to the big end of town, doing something with it in your business probably something that shouldn't be ignored for much longer! And you know what, you may actually be doing it already… but calling it 'how you do business.'
We are hand on heart safety nerds at Safety Champion, so engagement and wellness gets us excited. Why? What it really means is that Australian businesses are responding to the call to look after their people holistically. After all, we are people – we are not machines!
We, of course, practice what we preach in terms of health and safety in the workplace… and we know this also means looking after our team's mental health too. So, what do we do at Safety Champion to keep our people happy?
Plan: Weekly stand-up meetings allow for expectations on weekly deliverables to be carefully considered and clearly allocated. Sounds simple but it is something that has taken a bit of work to master!
Support: Flexible working hours and locations are important to our team. We are objectives focused, not 'time on seat' focused!
Disrupt: Monthly lunches in the park or pizzas in the boardroom lets us chew the fat and talk shop in a more relaxed environment.
Move: Regular walks at lunch or 'walking and talking' meetings help us fresh air and works wonders for our ideas!
Socialize: Regular Friday night hang-outs and quarterly social events help us get to know each other better. We aim to know more than the face and to build real connections!
If you're already doing one or more of these – gold stars to you! That said, if you are still not convinced or still wondering why you should care about the wellbeing of your people at that level… Well, you really can't argue with benefits like:
Lower staff turnover = cost savings. Finding and then upskilling the new team member with the requisite knowledge to succeed is time and resource consuming!
Happier staff = increased productivity. If your staff look forward to work, and love their workplace – that is productivity right there.
Mentally healthier people = less chance of serious claims against you. Whilst we don't want to see someone we care about going through the trauma associated with the claim. As a business, a workers compensation will drain resources in administration of the claim, and finances associated with increased premiums.
So there you have it. Have a think about how you could bring some of these initiatives onboard at your workplace today. These ideas are by no means 'the be all and end all', however they are some cost-free and simple starters to get you going.