The importance of tracking safety metrics
Do you measure the performance of the health and safety program in your workplace? When a company has a safety program in place but doesn't know how effective it is, they're putting their employees at risk. If you have no idea if your safety program is performing as it should, how do you know if it is being efficient or where improvements could be made?
The answer is to implement safety metrics.
Safety metrics are designed to help organisations like yours to measure how their safety programs are performing against predefined goals, and to identify potential gaps or areas for improvement within the health and safety program of your business.
They are a crucial resource to refer to when making any decision around health and safety in the workplace. So, if you haven't, you really should be considering implementing safety Key Performance Indicators within your health and safety program today.
What is a safety KPI?
Key Performance Indicators, or KPIs, are metrics that are predefined targets to aim for. In turn, setting KPIs helps to measure the performance of an organisation, based on how far it exceeds or falls below these targets.
There are two main types of KPI indicators within the health and safety sphere, and helpfully they are from the same letter of the alphabet:
Lagging indicators are focused on past statistics such as how many people were hurt or how severe their injuries were.
Leading indicators look after the measurements of the actions taken to prevent incidents from happening in the first place, such as safety inspections and safety training sessions.
Using a combination of both of these indicators is the most effective way to measure the effectiveness of your safety program. The best thing is you don't need to start from scratch. Safety Champion software can make this process easy.
Safety Champion software can, for example, allow you to track your established KPIs and alert you about actions that require attention and correction. Furthermore, it offers the capability to track the number of incidents that have been reported, closed, and that remain open.
Why do you need safety KPIs?
Tracking your safety KPIs works not only as a diagnostic tool to identify the safety problems within your organisation, but it can also be a driving force for future planning and improvements and ultimately for the success of your business. Visibility to KPIs and associated organisational metrics works to give you visibility of the overall health of your company in terms of safety. What's not to like about that?
In addition, KPIs can readily assist your safety managers to better understand areas that are working and not working. This will ultimately steer your company's safety program in the right direction and provide the framework to take immediate action to solve safety issues that may arise. When implemented correctly, your KPIs will do the heavy lifting so you don't have to.
How do you decide on your safety KPIs?
There will be circumstances specific to your business that will determine what specific safety KPIs you implement. Factors such as your company's business operations, goals and strategies, your current risk management activities, existing safety systems and workplace culture can all play a part in what you want to measure, and ultimately how well your health and safety program will perform.
When deciding on what your safety KPIs should be, it can be handy to ask yourself a set of questions:
Where does our organisation currently stand regarding its health and safety performance?
Where do we want to be tomorrow?
Who within our team receives safety KPI data and what do they do with it?
How are safety KPIs and the conclusions that are drawn from these communicated to others within our business?
What are our aspirations for driving change within the organisation?
Your business is special. What works for one company may not necessarily work for another. It is important to recognise that different industries have their unique set of safety priorities that they want to focus on, and this ultimately will determine the metrics they choose. What are your safety priorities?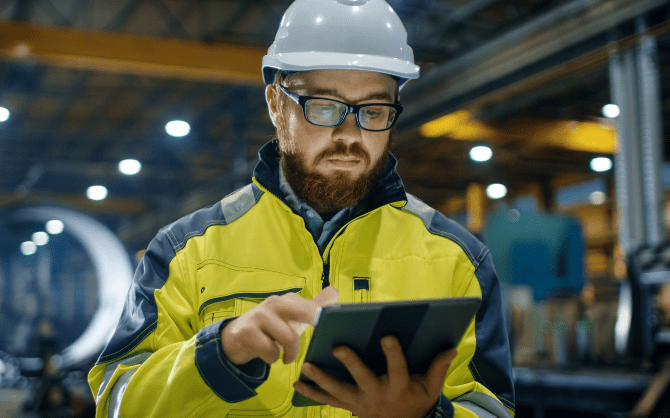 Examples to get you started
If you're unsure of how to get started on developing your own safety KPIs, here are some essential safety metrics all workplaces should consider implementing:
Incidents and Near Misses
Reviewing the number of near misses that have been reported offers a very good idea of where within your organisation the occurrence of incidents or injuries is most common, and consequently where there is a high probability of occurrence in the future if preventive actions are not taken.
Safety Champion's powerful reporting allows you to identify the type of incidents that have been reported across your organisation, or from a specific area or department within your workplace. It also allows your employees to self-report incidents, which ensures your safety KPIs will become collaborative goals across your business.
Inspections and Audits Completed
Keep track of the number of safety audits and inspections your organisation undertakes in all areas of your operations. Take record of when you complete these, and who within your business operations meets your safety standards to keep track of any changes.
Safety Champion software can make this process easy, by giving you automated reminders to undertake your audits and inspections, whether you decide to do these on a monthly, quarterly or annual basis.
Having a high percentage of actions resulting from incidents might mean that you need to consider corrective and/or preventative measurements to prevent the incidents from happening again.
Gather the number and type of corrective actions taken from hazardous incidents whilst keeping an eye on the time frame it takes to complete the corrective actions associated, or indeed if they are being completed at all. This collation of data can also be easily achieved with Safety Champion Software.
Implement relevant health and safety training for all your employees, from full time to contractors, to effectively establish health and safety practices and reporting. Again, Safety Champion Software can assist you in keeping track of your employee training records and the implementation of a training schedule.
If all your employees are aware and understand your health and safety procedures and policies, you are well on your way to creating a positive safety culture and engaging your workforce with all things safety. You'll be ensuring you remain compliant and be on your way to successfully measure against this KPI.
It cannot be stressed enough how important the tracking of safety KPI's within your health and safety program can be to the overall effectiveness and performance of your business operations. If you proactively promote a safety culture within your organisation, you are taking an important step in encouraging your employees to participate actively in reporting safety metrics.
Moreover, by determining the key metrics and finding the right balance of those that would suit your unique business you will help senior management to get a clear picture of what steps need to be taken to protect their employees from risk and harm. Having a powerful reporting system in place such as that offered by Safety Champion Software, you will be well on your way to implementing and measuring your key performance metrics and ultimately keeping your employees safe – a key indicator of success.
To experience effective and powerful reporting of safety metrics, sign up to a 14-day trial of Safety Champion Software today.