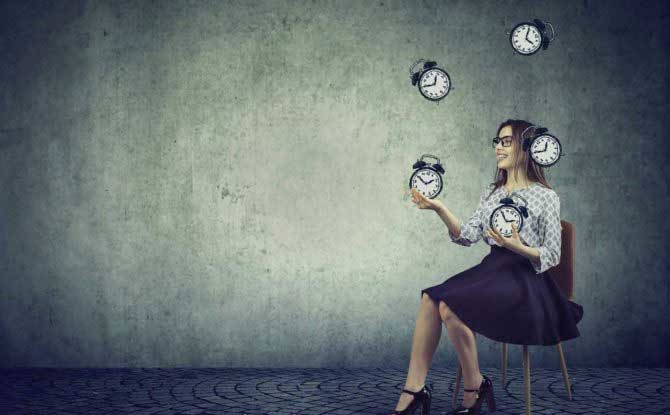 The Juggler Part 4: 8 things you can do today to get action on safety
As you know through our Juggler series so far, the Juggler really is the 'safety champion' of many small or medium sized enterprises. But just like any champion out there, sometimes the Juggler might get stuck, lose motivation or veer off track.
So, Jugglers, here's a little blog to help you get you on the right path, or stay on track if you are already there. Our 8 sure-fire ways to get action on safety in your workplace – starting today!
Not sure what we mean by the Juggler? Check out this blog.
1. Understand your organisation.
What sort of people do you work with? Have they been active in safety before? And if not, how do you think they could be motivated to engage in safety. Think about what makes them and the organisation as a whole tick.
2. Access training and guidance resources.
There are many resources you can access to skill up in safety. As a start, try downloading our free Health and Safety 101 course. It will step you through a good way to approach safety – even if you don't have any current processes in place at all. We even let you in on some of the best free resources out there in episode 3. For more formal training information – see our blog Part 3 – The Juggler
3. Consult your colleagues.
Work with your colleagues and managers to discover what the big risks areas have been in the past. Investigate all injuries that have happened in the past. Then you can start to understand why they happened, and act on preventing them from happening again.
4. Have a plan.
Engage your boss in this step and ensure they are supporting your plan with safety. When your leader is on board – and actively encouraging the same from the whole team – safety becomes that much easier. As a part of this, make a list and agree on all the things that your workplace does, to prevent people from getting hurt – so completion can be monitored, and activities identified as important are not forgotten. This may include maintenance, training, meetings, inspections, etc.
5. Keep everyone informed.
Ensure that all your colleagues understand they are responsible for workplace safety, not just you. Encourage them to manage safety in their area and set up formal and informal opportunities for workers to resolve issues. And importantly, keep everyone up to date on how 'we' – as a team improving safety together – are travelling.
6. Monitor your plan.
Check in on your safety plan on a regular basis to ensure that things are getting done. An online Safety Management System with an easy overview dashboard display will make things a heap easier. Try ours 😉
7. Report back to management.
Create simple reports that you can share with your leadership team so that they understand what is going on with safety. This is a great way to see where you can improve, and to put your case forward for getting access to resources that will help you fill any gaps and keep things even safer. Report in the incidents that have occurred, suggestions that have been provided by the "team" or reporting back on "the things that your workplace does, to prevent people from getting hurt" – see point 4 above. Importantly, report back on your plan.
8. Check in with a professional.
It's certainly a good idea to check in with a safety professional every so often to ensure that you are on track, in compliance with the legislative requirements, and doing the best you can to keep people at your workplace safe.
That's it in a nutshell. These eight things really will make managing safety, amongst the rest of your workload, a lot easier. Hope it helps!
_______
Check out the other blogs in "The Juggler" blog series:
Part 2 – Show your support to the Juggler