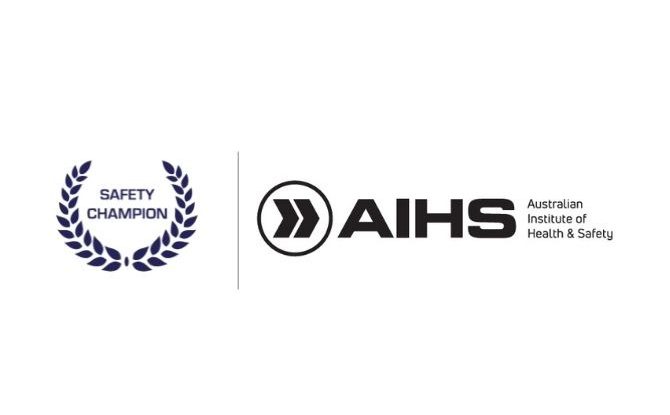 We're launching our new Safety Tech Talks in partnership with AIHS
At Safety Champion, we are a bunch of safety people whose mission is to do safety better. We want to see the latest in safety tech out there in our workplaces, and to help push our partners to the next level.
We're always on the lookout for the latest tech trends that can help make our workplaces safer. We also want to meet, share and collaborate with our peers in the sector, and to bring fresh ideas and energy to our profession.
This is why we are introducing Safety Tech Talks!
What are Safety Tech Talks?
Safety Champion has partnered with the Australian Institute of Health & Safety (AIHS) to deliver these new and exciting networking and safety technology exploration events for progressive, active safety professionals.
These events have been designed to offer you and your employees a much-needed opportunity to network with professional peers, and relevant safety technology providers face to face.
They are also a fantastic way to experience the latest, most innovative safety technologies first-hand.
This is a much-needed opportunity for safety people to get out there and explore the latest in tech products that will assist them to perform better in their roles, and keep people safer.
The tech to look out for
Safety Tech Talks wants to shine a light on the most progressive safety-related technologies. If you're wanting to explore what the future will bring to our profession, these are the events for you.
We're hugely proud to be bringing the latest in safety tech to our peers in the sector. We ourselves want to see this stuff and play with it, and we know that you do too.
Come along to see innovation and guest demonstrations of some of the most cutting-edge safety tech out there today, from well-known organisations such as Tesla, MonJon and Ancap Safety among many others.
We've arranged the tech that will be showcased to align with the following key safety themes:
Dust Monitoring
Manual Handling
Vehicle Safety
Working at Heights
Worker Monitoring
There's sure to be something on offer for you and your organisation that might just make your workplace that much safer.
A chance to network
We know that there aren't too many opportunities these days for people to get out there and network, so we're pleased to bring you this great 2-hour event to do just that. It's outside business hours, so you don't have to worry about taking a day off work, you can connect, schmooze, and enjoy some food and drink on us.
And with event sizes of up to only 50 people, our intimate events ensure you can get up close and personal with the tech. You will be able to meet the suppliers, see the products and try them out. But most of all, to have some fun!
Register for our Safety Tech Talks at the AIHS event page here. We look forward to seeing you there.