Watch a demo of Safety Champion Premium now!
This 30-minute demo of Safety Champion Premium will show you how the system works – overviewing our core modules, features and functionality so you can discover whether our product is right for you.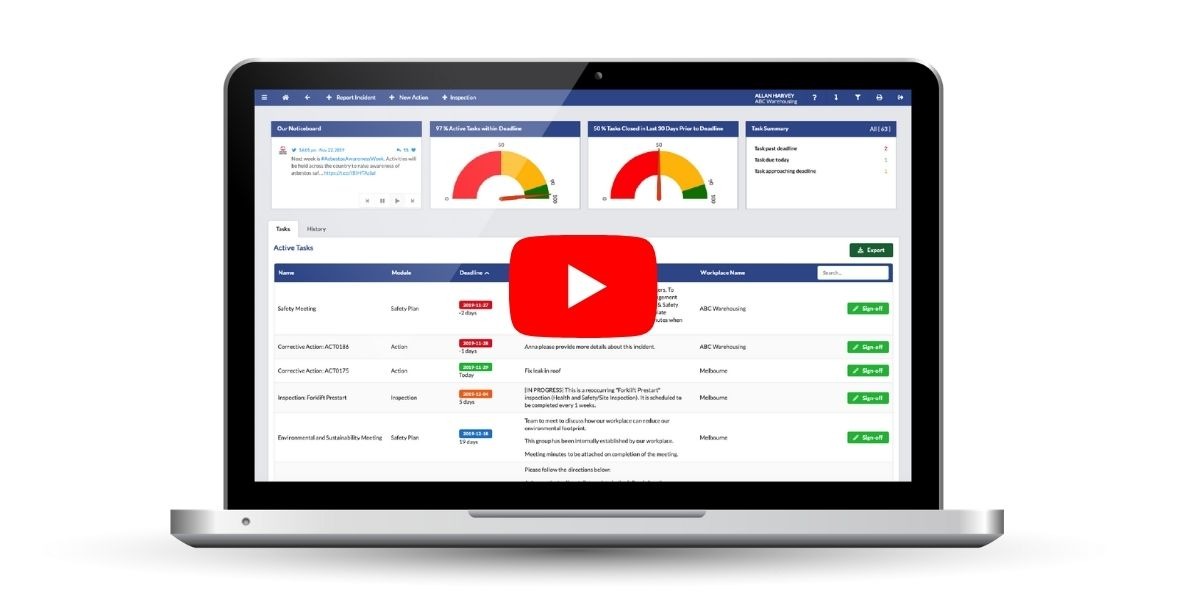 Experience our user-friendly interface and see how easy it is to oversee and guide your health and safety performance.
Discover how our core features and modules work.
Understand how Safety Champion can provide visibility of your safety practices across multiple sites.
Learn how to get started with reporting hazards, incidents, setting up inspection forms, and more.
Get a sneak peak of our Resource Centre packed full of useful guidance materials.
Complete this form to open up a  30-minute demo in your browser.