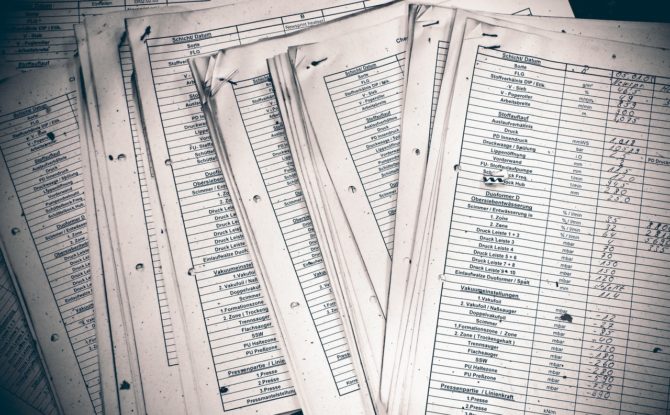 How to tame your records…
For literally every business out there, records management is the bane of everyone's existence. Regardless of whether you are filing the "old school way" (i.e. shelves and shelves of paperwork, or folders in archive boxes), or you've moved into the "now" and you're all cool and all about digital (i.e. scanned copies stored on internal computer drives), records management can be a headache.
Records demonstrate implementation of your OHS System into your workplace (i.e. the completed checklist, the meeting minutes); where as, Documents are the guide for OHS implementation (i.e. the checklist template, the meeting agenda)
When it comes to OHS records, the legislation actually requests that you to hang on to some for up to 30 years. Yep, 30 years! This said, there are other OHS records that the legislation requires you to hold onto for what may seem forever (i.e. the length of time a piece of equipment is at the workplace)! Nervous? Don't be. Just get organised.
Yes, you can store records in folders. The challenge with this is finding them when needed, or identifying trends – once filed, often the OHS records is never to be seen again. These days, with the ease that we use computers, paper-based records appear harder to locate. Perhaps the level of "hardness" is at where it has always been, the ease of access via a computer has just shone a spotlight on it.
This said, when looking to establish a plan for managing your OHS records let's get one thing straight. It is crucial that OHS records are not stored on employees personal computer drives or on an employees computer. Why? It is simple, if the employee leaves or their computer is lost, it is likely the OHS records will go missing also.
If you are a smaller business, Google Drive or Drop Box will support secure control of your documents; depending on your settings, deleted documents are archived not lost. Don't be restricted to these two, there are a number of options out there for you to consider.
If however you are reading this and thinking, wouldn't it be great if…
"When I store an OHS record, the saving of the record would then schedule the next occasion that the task is to be completed"
…then your thinking has aligned with ours. That's exactly what we created with Safety Champion. Safety Champion offers a simple OHS Software solution for records management. Of course it's web-based, paperless, and available on all devices. It will allow you to save all of your OHS records neatly in the cloud, to ensure that they can be easily access when the need arises. Great for management visibility of your OHS program, and amazing for OHS or compliance audits.