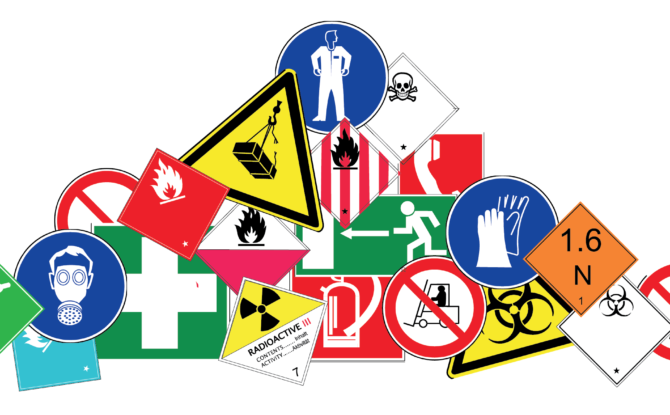 Safety Management Systems: A "For Dummies" Guide
We are often asked 'What is a Safety Management System?' and usually the common follow up question is 'Why do I need one?'
These are good questions for small and large business owners alike to be asking. So, we thought we'd share a short synopsis of exactly what a Safety Management System is, how it works, and why you really should look at implementing one for the success and safety of your workplace.
Essentially, a Safety Management System is process that your business undertakes to manage and mitigate safety risks for the protection of your workers, contractors and visitors within the workplace. When implemented into business operations, this system helps you to continually improve the business' safety performance and its compliance with health and safety legislation and standards, through sound, risk-based decision-making and practical action.
In doing so, the business establishes a safer working environment for workers, demonstrates strong corporate responsibility and, in turn, builds greater credibility as a mature organisation with whom your existing and prospective clients, employees and stakeholders will be happy to work.
How does a Safety Management System work exactly?
Well, it all starts with your business' commitment to safety. Your businesses commitment is often demonstrated via a Health and Safety Policy – which is a general plan of intent which guides or influences future decisions around the health and safety of the people in your workplace. From there, comes the planning stage where you determine how you will achieve the intentions outlined by the Health and Safety Policy.
"A goal without a plan is just a wish"
Once your business has established its health and safety plan, implementation of the plan follows. Implementation is where the health and safety impacts are considered across all aspects of your operations.
To ensure optimal health and safety and operations performance (one should not be independent of the other), implementation is followed by ongoing monitoring and evaluation, and a subsequent review phase. This forms a continuous cycle to ensure ongoing improvement.
Sounds daunting, but it's actually not difficult to run once you've established the health and safety plan itself. Read more detail about how it works here.
What are the benefits for my business?
Much research has shown clear links between strong Safety Management Systems, safe workplaces and long-term business efficiency. But in the interest of keeping this short and to the point, here are the top five reasons why a Safety Management System will benefit your workplace, no matter how small (or large):
A Safety Management System will create clarity and comfort for workers around roles, responsibilities and expectations from a safety point of view.
It could help save possible loss of revenue caused by workers injuries that lead to medical expenses, replacement labour, insurance claim expenses, workers' compensation insurance premiums… – this list could continue.
It will improve your business' opportunity to work with other organisations. As the business world becomes more sophisticated in terms of health and safety, it is becoming more and more common for those seeking partnerships and contracts to request evidence of strong health and safety practices, especially a Safety Management System, before they will do business.
It will help to guide your business through the process of effectively meeting legal health and safety requirements.
It will enhance your business' reputation with your employees and customers. A business that looks after its people and customers is a business that people want to work for and with.
And, health and safety legislation and standards?
Yes, we did mention that and they do exist. The Australia and New Zealand standard (AS/NZS 4801:2001), in alignment with the International Standard (ISO 18001 / ISO 45001), provide guidance on what your workplace should consider when establishing a Safety Management System. It is encouraged that you are familiar with a standard if developing a Safety Management System and it makes good business sense to do so. Read more about The Safety Management System Standard here.
Need to know more about health and safety legislation in Australia? Read through; Health and safety legislation – the basic explanation
Looking for more detail on Safety Management System's? Review our past blog: Safety Management Systems: A comprehensive overview.