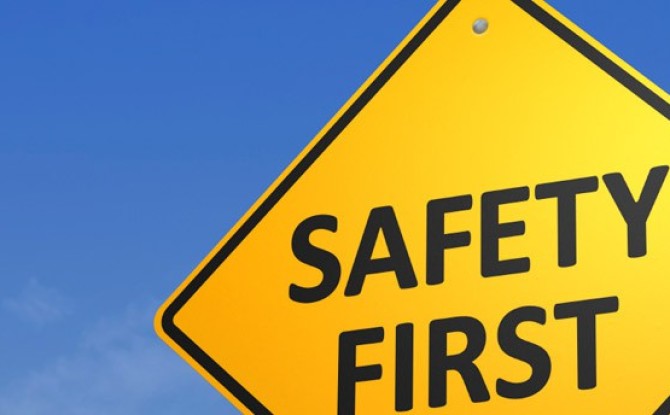 Safety Management Systems: A comprehensive overview
What is a Safety Management System?
A Safety Management System is a systematic approach to managing safety. It should outline the approach and processes that your business takes to manage foreseeable and unforeseeable hazards, to prevent incidents, injuries and to minimise risks.
When implemented into a business' operations, a Safety Management System should help the business to continually improve its safety performance and compliance to health and safety legislation and standards.
In doing so, the Safety Management System should support a business to establish a safer working environment that protect employees, contractors and visitors at the workplace by eliminating, or better managing, health and safety hazards.
Safety Management System Components and Elements
The Australian/New Zealand Standard: AS/NZS 4801:2001 Occupational Health and Safety Management Systems – Specification with guidance for use (AS/NZS4801), sets out the requirements your workplace should aim to meet for an effective Health and Safety Management System. This Standard is in line with the international standard and has been designed to work for organisations of all sizes and from across all sectors.
Within AS/NZS4801 there are five (5) clear stages detailed for effective Safety Management Systems. These five stages form a continual cycle of improvement. Consultation between management and workers, workers and managers, managers and managers, and workers and workers is a fundamental at each stage.
Management Endorsement and Commitment to Health and Safety Policy. The Health and Safety Policy is a general plan of intent which guides or influences future decisions. Workplaces follow the lead of management; if management has a low focus on health and safety, health and safety will be a low focus of the workers.
Planning. Outlines how the business will deliver the Health and Safety Policy, and Objectives and Targets, to ensure hazards arising from work activities are identified so that risks can be assessed and then controlled. The planning stage should review the organisational structure, business relationships, worker, contractor and visitor accountabilities, leading to the documentation of policies and procedures. A target without a plan is just a wish.
Implementation. Implement the plan by developing the capabilities and support mechanisms necessary to achieve the Health and Safety Policy, and Objectives and Targets.
Measurement and Evaluation. Measure, monitor and evaluate health and safety performance to determine the effectiveness of risk management and, if necessary, take preventative and corrective action.
Review and Improvement. Review to continually improve the Safety Management System with the objective of improving health and safety performance.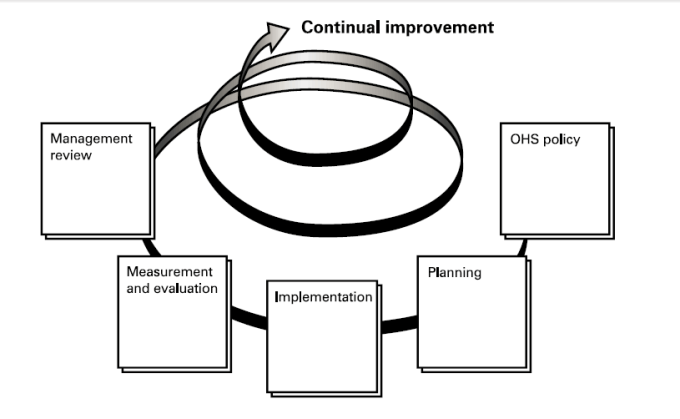 What are the Benefits of a Safety Management System?
Research has shown clear links between good Safety Management Systems, safe workplaces and long-term business efficiency. Establishing a Safety Management System will benefit your workplace, no matter how small (or large), by:
Creating clarity around responsibility and expectations. This will help your business create a safer work environment.
Saving your business $$$. How? It makes sense that a safer workplace should lead to a reduction in injuries. By pre-empting injuries, your business saves money on medical expenses, the injured employee's wages, replacement labour, training other persons to complete the injured worker's tasks, insurance claim excesses and increased workers' compensation insurance premium – this list could continue.
Improving your business' opportunities to work with other organisations. As organisations better understand their health and safety responsibilities, mature organisations favour purchasing products or services from businesses with a Safety Management System. You wouldn't employee a worker who does not have the capability to do the inherent requirements of the job, why would an organisation favour a business that hasn't considered its health and safety responsibilities?
Guiding your business on how it can effectively meet its legal health and safety requirements.
Enhancing your business' reputation with your workers and customers. A business that looks after its people and customers is a business that people want to work for and buy from.
Effective Safety Management Systems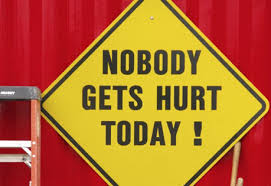 Large, medium, small, complex or basic businesses' Safety Management System should:
Be endorsed by Senior Management. To be effective, the business owner or Executive Team must play a leadership role and involve workers in the implementation of the Safety Management System.
Make the expectations placed on workers relevant to your business activities, visible, clear and easy to understand.
Be regularly updated! Business risks will change as business activities change and/or more information comes to hand. Your business' Safety Management System needs to be agile, it needs to adjust. Reviewing and updating your Safety Management System will facilitate improvement and support your Safety Management System being appropriate for all circumstances.
Where possible, align with the business' overall management system and processes. Safety should be a way that you do business; it should not be an 'add-on'.
Most importantly, your Safety Management System should be implemented. Too often we see businesses that have gone to great effort or expense in establishing policies and procedures, then forgetting the end game which is to introduce the Safety Management System into their operations. A safety folder on the shelf, potentially collecting dust, is limited in its ability to improve health and safety for your workers.
If the 'doing' is the hard part, please contact us. We would love to discuss options available to you to energise your Safety Management System.