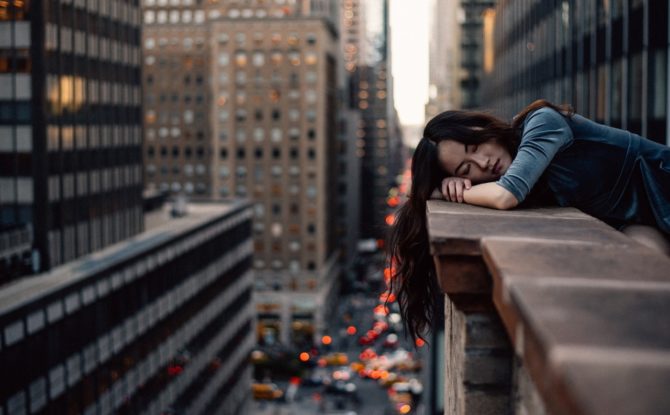 Ways to reduce the risks of fatigue in your workplace.
There's no denying that the 24/7, 'always on' world we are now living in is becoming more than a worry when it comes to both our mental and physical health and wellbeing. And one of the biggest worries is sleep – or more specifically, the lack thereof! A recent report released by the Sleep Health Foundation highlighted that the daytime consequences of inadequate sleep are increasingly common, affecting up to 45% of the population. So that made us wonder – what does this mean for health and safety in the workplace?
Unsurprisingly, the report revealed that a lack of sleep can affect worker performance. Scarily, 29% of adults in the study reported that they had made errors at work due to sleepiness or sleep problems. While 17% reported that they missed work due to feeling sleepy. So, encouraging good quality sleep is clearly important for any business looking to optimise productivity and worker performance.
But it goes further than this. Many workplaces need to manage high consequence hazards that may be heavily impacted by fatigue. One of the key hazards, common to many roles and workplaces, is driving. On this point, the Sleep Health Foundation report revealed some alarming stats with 29% of people reporting that they have driven whilst drowsy and 20% actually nodded off whilst doing it. But worse still, 5% of the respondents reported having had an accident in the past 12 months due to dozing off! So, if driving is part of your workers role, or is even simply the way they get to and from work, supporting your workers to get better sleep is vital.
So what can you do? Whilst we'd all love to provide a room full of hammocks, nap pods like Google, or a dedicated siesta time, it's unfortunately not practical for all workplaces! So below are some simple and effective considerations to help you manage the impact of fatigue on your workers:
Talk to your workers
Learn whether the work itself might be a contributing factor to the sleep quality of your workers. Discover whether there are tasks that your workers identify as dangerous or difficult when they are fatigued. Talking to your workers will help you identify the health and safety hazard, so you can establish a process to control it and manage the risks.
Change your workplace culture
Don't disadvantage workers who turn their phone or email off when they leave the office. And don't just say this, actively encourage it by setting the example yourself and communicating about the importance of switching off to allow for proper rest and recuperation.
Provide workers with information
The Sleep Health Foundation has over 75 fact sheets that can guide and inform you. Use these to lead a health and safety toolbox talk with your workers, or print a few of the most relevant ones to pin up in the staff kitchen.
Establish a Driving for Work Policy
This is a guideline that maps out safe distances to be travelled within specific time periods, start and finish times, car safety ratings should there be an incident, etc. It can help to manage the risks of driving while on the job.
Sleep disorder screenings
For higher risk workers, such as those who work in transport, shift work, or operate heavy machinery, consider whether a sleep disorder screening could be of benefit. This may be pre-employment or routinely during employment and can help you to manage the risks.
However, as you explore the workplace factors that may contribute to fatigue risks, remember that it's not only work related tasks that contribute. The fatigue hazard exists whether it is a result of work or non-work related activity. So, watch out for other personal or home-related factors such as workers with newborn babies or stress.
Check out this useful factsheet about fatigue as an occupational hazard to help you make sure you are on top of managing the risks.