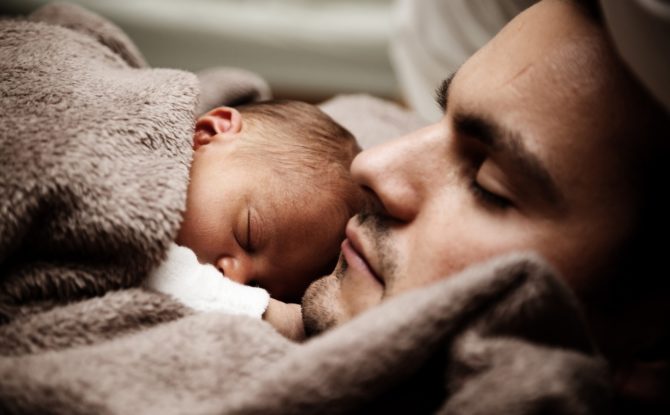 What about the secondary caregiver's health and safety?
In March this year, Australian dot com giant REA Group announced a pretty amazing parental leave policy. It not only supports parents regardless of their gender but the benefits extend beyond the primary care giver, to the secondary caregiver. Primaries receives six months' paid parental leave at full pay, while the secondary carer receives three month's paid leave. This got us thinking a bit about the role of the secondary carer when that newborn does arrive…
Typically in Australia, maternity leave is far more likely to be offered to employees than paternity leave for most businesses. Many businesses don't offer gender-neutral policies nor much of a consideration at all for the secondary caregiver. You might be lucky to get two weeks. However, there is some evidence to suggest that we should be considering the role of the secondary carer – who is at this stage quite often a man – when considering the health and safety of our employees.
According to a study from Southern Cross University in collaboration with Griffith University, working fathers with new babies actually experience cumulative fatigue that may pose increased risks in the workplace.
The study was undertaken using a survey completed by 241 fathers mostly living on the Gold Coast in Australia. It found that fathers experience increased fatigue during early fatherhood and that this fatigue was related to a decrease in safety behaviour at work. Compared to other men, men with babies less than 12 weeks old were:
36% more likely to have a near miss at work, and
26% more likely to have a near miss on the road to and from work.
"The results paint a disturbing picture of fathers with babies undergoing worsening fatigue over the first 12 weeks of their baby's life, unrelieved by poor and interrupted sleep and with potential consequences to their work safety." – Southern Cross University School of Health and Human Services, senior lecturer Gary Mellor.
A core consideration to come out of this research is the concept of rethinking parental leave in general. While secondary carers typically do take time off during a child's birth, the crucial period for rest and recuperation may come later than the initial two weeks.
Have you considered, or should you consider?
Providing parental leave for the secondary caregiver later in the baby's life, rather than just the first two weeks.
Providing the secondary caregiver with the opportunity to take a long weekend or two over the first three months of the birth.
Modifying their work environment to ensure fatigued new parents are not doing higher risk jobs.
Communicating flexible work practices to parents over this period.
Consider following suit with REA Group – it is the way of the future after all and the key to keeping great people around.
Our OHS Software can help your business delegate safety responsibilities to other workers when your people take leave, like parental leave. Contact us today to see how or read more about other considerations with your staff who are expecting here.