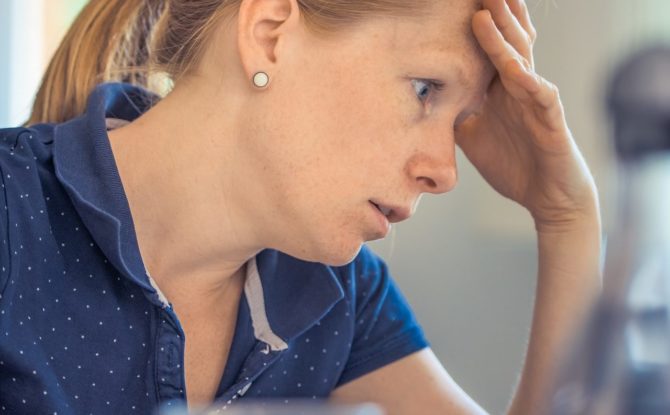 How to prevent stress from escalating in your workplace.
This is news to a lot of businesses we work with, but currently work-related stress is the second most commonly compensated illness or injury in Australia. So, it's a big deal and something for businesses to certainly watch out for. But how does it escalate to this point? And what signs can you look out for to ensure that your staff don't burn out before year-end?
Did you know that mental stress costs Australian businesses more than $10 billion per year? [Safe Work Australia, 8 April 2013]
Work-related stress often arises when work demands exceed a worker's capacity and capability to cope. This may be seen through changes in a worker's mood such as increased nervousness, low morale, inattentiveness, anxiety, negativity and frustration. But it may also become apparent through changes in your workers ability to perform to their usual standard. If you notice changes in staff productivity such as missed deadlines, changes in quality of work, tense relationships between staff, and increased sick days, ask yourself whether there may be a stressor in the workplace contributing to or causing this.
Workplace change such as restructures, new leadership, and other major organisational events like EOFY are known workplace stressors. Therefore, it is important that you consider the health and safety of your workers whenever your business is undergoing any of these events. Be on the front foot to mitigate the risk of stress on your staff. During these times, and anytime you notice the tell tail signs of stress mentioned above, ask some of the following questions:
Have you placed unreasonable deadlines or pressure on your staff?
Is there a change in the duties you have asked them to perform?
Are you over- or under-supervising?
Is the work boring or without challenge? Is it too hard?
Do your workers have the resources to fulfil the duties of their role? This could be time, skills, team members, or physical resources.
Is there an adequate working environment or equipment available?
Has there been adequate opportunity for promotion, training or upskilling?
Is harassment or discrimination being experienced?
Identifying risk is the first step to managing stress, just like any other hazard in the workplace. So, look out for the early warning signs and communicate these to your business leaders, Health and Safety Representatives and workers. Then you can assess them, determine effective control measures and prevent stress from escalating into something much more serious.
Remember that stress not only impacts your workers' productivity and quality of work, but it can also extend beyond the workplace and into your workers' private lives. And of course, the last thing that any of us want is to affect the family life, personal relationships and health of our colleagues around us.
Looking for more direction on how to identify whether stress may be a hazard in your business? Take a look at WorkSafe Victoria's Stresswise Toolkit Worksheet. What we love about this resource is that it provides businesses with a simple approach that can be easily implemented at your workplace. Just like what we at Safety Champion do.