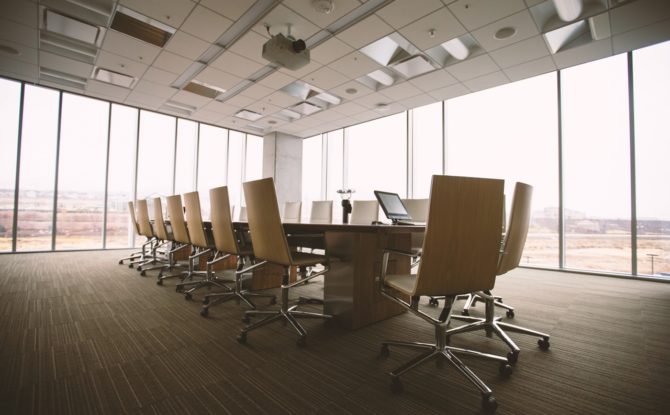 This is an office. That OHS stuff doesn't really apply here…
Right? Well, not quite. Actually, health and safety legislation in Australia doesn't distinguish between industries or workplaces at all. Your duty to provide a 'working environment that is safe and without risks to health and safety' still applies even if you think it's just those guys hanging off the side of your building cleaning the windows who have something to worry about. The health and safety of office workers is just as important.
So, what do you need to need to be aware of exactly? Well, OHS legislation is really all about mitigating risks to the health and safety of your workers. The legislation actually outlines a few duties that you, as a business owner or manager, can use to help you frame how to respond to it. Here are just a few of the things that relate to office workplaces to give you an idea of what we are talking about:
Emergency Management – What's the plan if there's a fire, serious injury, or aggressive customer?
Worker Training – Is OHS in your induction for new employees? Do your workers know the basics?
Consulting your Workers – When was the last time you spoke to your workers about OHS?
Incident Reporting – Did you know you need to keep a record of many injuries?
Managing Hazards – How do you manage:
Electricity – How is damaged equipment removed?
Housekeeping – Are there broken chairs lying around that someone might sit on?
Heavy Lifting – Do your staff sometimes carry heavy items around? Should they?
Stress – Are workloads increasing right now? Are you going through a big change in procedure or structure? Read more about stress management here.
Workstation ergonomics – What equipment have you provided? Is it suitable?
You are probably already starting to think about some things in your workplace that you really should look into further, right? But don't worry. It's not as hard as you think to put some solid control measures in place to prevent unnecessary injuries and illnesses.
To get started or to refresh some of the procedures you used to have in place, try reading a few of the resources below for more information, setting up a meeting with your workers (if you have OHS representatives great!) to review your procedures and policies, engaging an OHS consulting specialist company to help guide you, or even trying a software system like Safety Champion which comes with all of the checks and measures you need, tailored perfectly to your business needs. The good news is that if "stuff" is happening, your procedures don't need to be documented – you just need to be able to demonstrate that you are doing something. If you look to document them, which can improve consistency and support knowledge transfer, try to avoid long and lengthy – could a flowchart or playbook better suit your business?
Sounds like a hassle, but the good news is that doing this right is good for business too. Ultimately, well implemented health and safety practices in your business will likely result in improved productivity and a healthier and safer office culture.
After more detailed information about this?
Here are some detailed docs about First Aid: First Aid in the Workplace Compliance Code (VIC) and Code of Practice First Aid in the Workplace (Other States). In addition, our friends at Alsco have 40+: (i) first aid signs, (ii) first aid visual guide posters; and (iii) first aid posters, that are all freely downloadable and print ready. And here are some more docs about managing the working environment: Workplace Amenities and Work Environment (VIC) and Managing the Work Environment and Facilities (Other States)