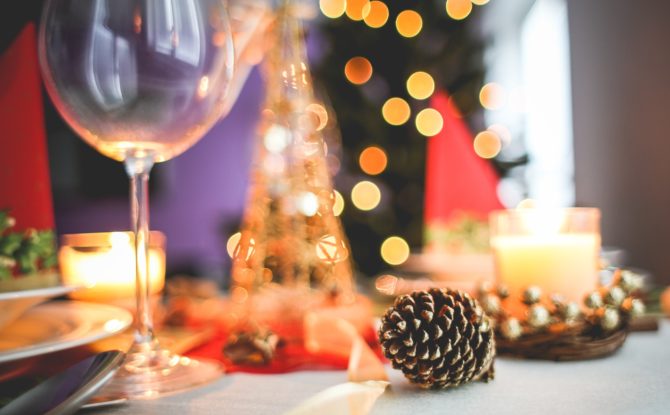 Planning this year's Christmas Party? Know your health and safety role
Yes, Christmas is a great time to celebrate the year's achievements and let loose with your colleagues and workers. It's a fun event and one we certainly look forward to each year. However, many employers are surprised to hear of their responsibilities in terms of ensuring their workers are safe and healthy at these events. Because, actually, a workplace-endorsed event like a Christmas party means many occupational health and safety rules and regulations still apply. So, let us give you a run down.
In most legal contexts, the work Christmas party is considered part of the work environment – even if the party is held after hours or offsite. So, this means that your responsibility to provide a safe environment for your employees still applies. As such, your workplace risk management practices with respect to health and safety need careful consideration for these kinds of events. And they become a little trickier when alcohol is added – the risk is obviously heightened.
It is important for businesses to understand that they may be liable for any employee injuries that occur before, during or after a workplace function, regardless of whether the injury happened as a result of the employee being intoxicated.
A ruling by the NSW Workers' Compensation Commission accepted a claim lodged by an employee who was injured following business drinks with a client. Even though the employee was intoxicated at the time of the injury, the NSW Workers Compensation Commission found that socialising with the client was in the course of employment.
But it's not all doom and gloom. Like all other hazards in the workplace, you just need to take the steps to understand and mitigate the risks for your upcoming Christmas party! Here are some suggestions from us:
Risk Assess. Document a risk assessment that identifies all foreseeable hazards and their defined controls, and incorporate this as part of your event planning. For example:
Do you have a plan in place for managing intoxicated guests?
Do you have a plan in place for managing uninvited guests?
Have you considered security options? Does the venue provide security, or should you hire your own?
And don't forget to consider a site inspection prior to the event.
Revisit and Remind Your Employees of Your Expectations. In the days prior to the Christmas event, remind staff by email or memo about the expected standards of behaviour, and the disciplinary consequences that may take place. This should see you reinforce your workplace's OHS, EEO and Code of Conduct Policies to all attendees.
Be clear. Explain to guests when the event will finish. Clearly set out defined start and finish times for the event and ensure that these are stated on the invitation. Realise that arranging or paying for drinks at an 'after party' will most likely extend your liability.
Travel. How will workers travel to and from the function? In some states, remember that your workers compensation obligations do not just cover the employee's time at work, but also extends to the journey to and from work – in this case the Christmas party.
Manage alcohol. Consumption of alcohol is likely to be a key risk. Consider restricting the amount of drinks or the strength of drinks that are available. If possible, avoid table service and 'top-ups' as it makes it harder for employees to break between drink or keep track of how many drinks they've had. Always have non-alcoholic alternatives available.
Provide food. A meal or finger food has been shown to slow down alcohol consumption. Also, Provide substantial and diverse food options making sure dietary requirements are catered for.
Supervise! Appoint someone to be responsible for overseeing that the festivities run smoothly. This person should monitor safety hazards such as wet floors, loose cables and manage incidents that may occur during the event. What are your internal first aid procedures? Supervision should include monitoring the controls identified within your pre-event risk assessment.
Debrief. In the days following the event, review the pre-event risk assessment and evaluate the effectiveness of the identified controls. Good documentation at this end will support your planning for next year.
And finally, while health and safety is important, it should not be a blocker for a great time! Some careful thought and planning before your Christmas party will ensure that it is enjoyable, safe and fun for everyone involved!
Merry Christmas from everyone at Safety Champion!