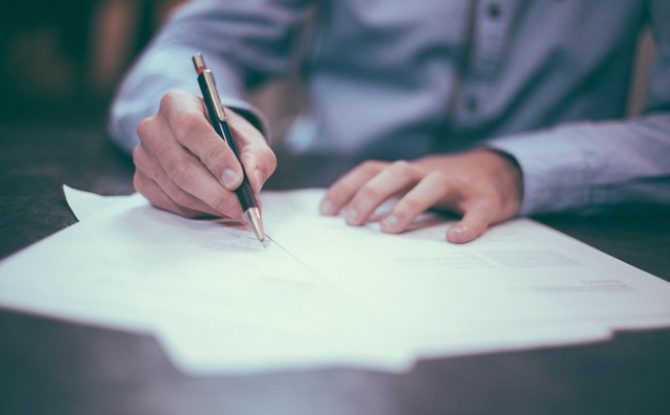 Advantages to having documented Health and Safety Procedures in place
For many businesses documenting your Health and Safety Procedures is not vital to be in compliance with the legislation. Read more about this here. However, depending on the work that you do, there may be times that the legislation will require you to have your health and safety 'ways of working' documented.
For example, in Australia, there is a requirement across all jurisdictions to document the steps that your workers have establish to manage the risks associated with high risk construction work. The requirements of these documents, whether they are documented on paper or glass, are outlined within the health and safety regulations.
But there are also other reasons why your business should consider documenting your health and safety procedures. For example, if you run a company that is contracted by other organisations to undertake work on their behalf, it's likely that you will one day be asked for a copy of your Health and Safety Procedures. Many businesses aim to manage the risks associated with the engagement of contractors, by only awarding contracts and/or tenders to contractors that have a documented Safety Management System. This 'direction' is designed to provide the business with assurances and greater confidence that the contractor they are engaging has considered their health and safety impacts.
For businesses that have not implemented a 'documented' Safety Management System this can often be a block on expanding their business. The requirements placed on contractors are here to stay and if anything, are likely to become more stringent. Why – because it makes things safer? No, not necessarily. It is more likely to be associated with us working in a litigious society, where there is a requirement for risk management needs to be explicit and demonstrable.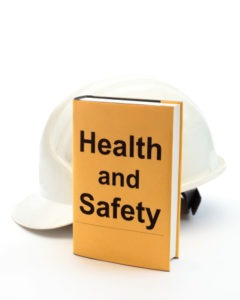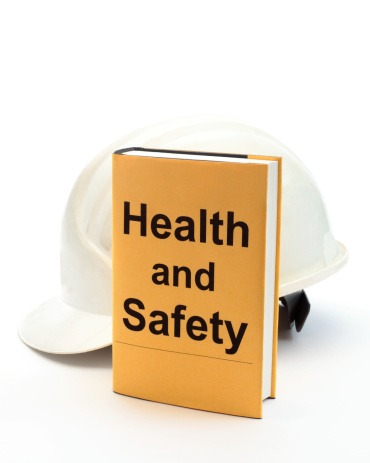 A final reason why documenting these procedures will be necessary is certification. And this is a different beast altogether. Should you proceed down this path, you should know that certification requires simple methods for the auditors to understand your established or official way of doing something.
There are advantages of certification, one key benefit is the ability to communicate to workers and customers that your Safety Management System is at a defined standard. It doesn't mean your business is safer, it means that your business' Safety Management System has achieved a defined standard.
An overview of the minimum Health and Safety Procedures required for certification against the Australian/New Zealand Standard and the National Audit Tool Version 3 (NAT3) are outlined in the table below.
Standard
Documented Procedures Required
AS/NZS 4801:2001 – Occupational Health and Safety Management Systems, Guidance for Use.
The following procedures are to be documented:

Hazard Identification, Hazard/Risk Assessment and Control of Hazards/Risks (of activities, products and services that the organisation has control over) (Criterion 4.4.3.1 / 4.4.6)
Health and Safety Consultation (Criterion 4.4.3)
Emergency Procedures (Criterion 4.4.7)
Monitoring and Measurement of Activities that may cause illness and injury (Criterion 4.5.1)

In addition to documented procedures, the standard requires documented evidence of the following:

Health and Safety Policy (Criterion 4.2)
Health and Safety Objectives and Targets (Criterion 4.3.3)
Health and Safety Accountability and Responsibilities (Criterion 4.4.1)
Management Health and Safety Review (Criterion 4.6)

National Audit Tool (Version 3)
The NAT3 defined a procedure as a document in text or graphic format that describes the reason, scope, steps to be followed and responsibilities for a component of the Health and Safety Management System. It may also include definitions and references to other documents. It must be implemented effectively.

This means that procedures are required for:

Consultation (Criterion 3.4.1)
Identification of hazards and the assessment and control of risks (Criterion 3.4.4)
The exchange of relevant health and safety information with external parties (Criterion 3.5.3)
Dealing with formal and informal health and safety complaints received from external parties (Criterion 3.5.4)
Reporting and recording workplace injuries and illnesses, incidents and health and safety hazards, dangerous occurrences and system failures (Criterion 3.6.1)
Risk management (Criterion 3.9.7)
Verifying that purchased goods meet health and safety requirements (Criterion 3.10.6)
Materials and substances are disposed of safely (Criterion 3.10.9)
Permit to work – as required (Criterion 3.10.14)
Quarantine, or withdrawal from service, of unsafe plant or equipment (Criterion 3.10.17)
Material transport, handling and storage (Criterion 3.10.21)
Critical incidents (Criterion 3.11.8)
Health Surveillance – Identification and Management (Criterion 4.2.1)
Corrective Actions (Criterion 4.3.1)
Incident investigation Procedure (Criterion 4.3.2)