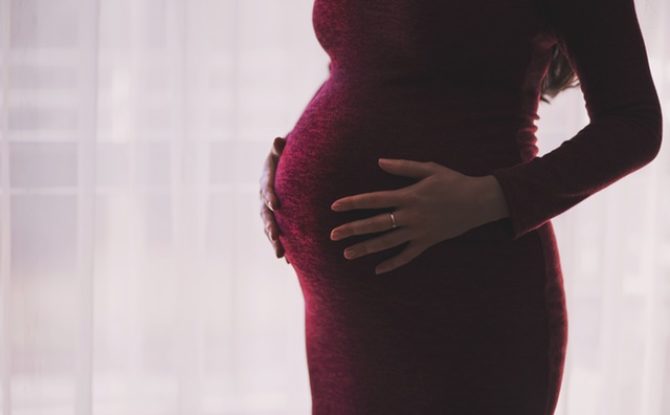 What are your responsibilities for your pregnant workers?
A lot of employers get confused about exactly what their responsibilities are with their pregnant workers. How close to the birth do they go on maternity leave? Are they entitled to more leave for attending doctor's appointments? Can their existing role be too dangerous for them now that they are pregnant? We'll try to clear the air a little…
Employers must provide and maintain a working environment for their employees that is safe and without risks to health, so far as is reasonably possible. Of course, this also applies to your employees who are pregnant. But what a lot of employers don't realise is that their 'change of condition' can also mean in some cases that there must be changes in the conditions of their working environment.
Possible risks for pregnant workers in the workplace
Here's an indication of some of the more common activities and conditions in a work environment that are potentially hazardous to pregnant women:
Excessive noise (above the noise exposure standard) – Whilst the mother can wear hearing protection, her unborn baby cannot. Excessive noise can damage the developing ears of a baby in utero.
Manual handling – Heavy lifting and awkward postures during pregnancy can result in physical complications (abdominal separation, torn muscles or ligaments) or increased risk of falls due to the change in centre of gravity and balance.
Standing for long periods – Risk of thrombosis (blood clotting) and varicose veins increases for pregnant women standing for long periods – along with risk of fainting, especially in a hot environment.
Working with screen-based computer equipment – Physical changes that occur during pregnancy will mean that adjustments to workstation setup may be required over the course of the pregnancy to reduce stress placed on the lower back.
Lead and lead compounds – Lead poisoning is caused by breathing or swallowing lead. Lead can pass from a mother to her unborn baby and increase the risk for miscarriage, cause the baby to be born too early or too small, or result in learning or behavioural problems for the child.
Chemicals – Material Safety Data Sheets (MSDS) will note details about each chemical and whether it is a health risk to pregnant workers.
Fumes (particularly chemical) – Fumes can make a pregnant woman feel ill, in addition to potentially affecting the development of her unborn child.
Shocks and vibration – Regular exposure to shocks, low frequency vibration or excessive movement may increase the risk of a miscarriage. Examples would be driving or riding in off-road vehicles or earth moving equipment.
Whilst some of these hazards won't be a concern pre-pregnancy; pregnancy does change this. To manage the health and safety hazard exposures associated with pregnancy, the workplace should consult with the pregnant worker to ensure their pregnancy is effectively managed. To support the conversation, you may wish to invite comment from the workers doctor.
Working up until the date of birth
Pregnant workers may work right up until the expected date of birth of their child. However, under the National Employment Standards (NES), if a worker wishes to work in the last six weeks of their pregnancy they must provide you, their employer, with a medical certificate stating that they are fit to work, if asked. It is good to keep this in mind, in case you are concerned about their health and ability to perform their role in the last 6 weeks.
If the medical certificate is not provided within seven days, or if the certificate says that the employee is not fit for work, you may request your employee to take personal leave, such as sick leave, or start unpaid parental leave as soon as possible.
Additional time off for antenatal appointments
Employees are not entitled to additional time off work for pregnancy-related appointments by law. However, many workplaces remain quite flexible in this regard and allow their pregnant employees to make doctors appointments during the working day, as they need. It is just a matter of open discussion, ensuring that workloads remain well-managed and the pregnant employees health remains well-managed!
Implementing our OHS Software solution helps you to plan and manage necessary health and safety duties even when your employees go on leave… like maternity leave. Contact us to discuss how our software can help today.