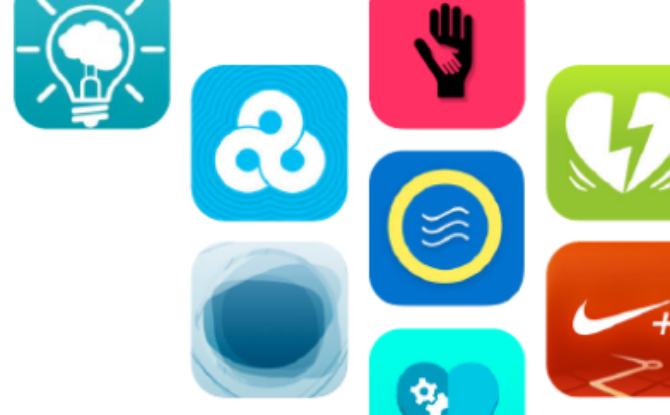 A two-question quiz to help you find the right health and wellbeing app for you
We are hearing more and more about it these days. Issues of poor mental health and general wellbeing are on the rise in Australia, and in Australian workplaces. Actually, Beyond Blue report one in every five Australians experience a mental health condition in a given year, and around 63% of Australian's were considered overweight or obese in 2014-2015 according to the Australian Institute of Health and Welfare. These are some shockingly big numbers.
If you are sitting on a train or you're at work right now, look around you. With the prevalence of mental and physical health concerns being this high, it's more than likely that many of the people you see right now could be dealing with related issues. And, of course, this could be affecting not only their personal life, but their professional career as well.
So, what to do? Well, we found that leading mental health wellbeing organisation ReachOut had a little tool to help you out. Just follow a simple two-question quiz on their website and you will be presented with all the perfect apps suitable to help you manage and improve your health and wellbeing.
As a business owner, manager, team leader, or even a colleague and a friend – what can you do to help others around you? It's of course often a delicate issue and not one to call out publicly. But taking action to encourage better mental and physical health in your workplace is certainly part of your role in ensuring your workers experience a safe and healthy workplace every day. So, it's more than relevant.
So why not share this great tool today and encourage your workers and colleagues to think about how they are and how they might improve their mental and physical wellbeing. It only takes a brief email to all staff or a quick mention in a team meeting the next time you are discussing wellbeing or health and safety in your workplace.