Not-for-profit safety management software is a new and emerging trend in the world of technology, designed to assist not-for-profit organisations and businesses alike to protect workplace safety and manage risk from potential threats, breaches, or misconduct.
By implementing NFP safety software, such as Safety Champion Software, organisations can enhance their business processes and remain secure and stable, even with limited resources.
Our OHS software helps manage risks by providing a central platform to roll out safety training, risk management, incident reporting, and people management functionalities, among others. With the aid of not-for-profit safety software, organisations can effectively prevent accidents, mitigate risks, and respond quickly to emergencies, ensuring a safe working environment for their employees, volunteers, and stakeholders.
Workplace Safety Begins With Safety Champion
Physical Workplace Health and Safety (WHS) systems and protocols can only offer so much. When your organisation uses Safety Champion to streamline their safety processes, you can protect your clients, team and its users against potential threats and problems. Our management system utilises and promotes employee involvement with our user-friendly OHS management software.
You can access all modules on any device and our software will enable you to automate manual systems, allowing you to concentrate on high-level activities and risk management.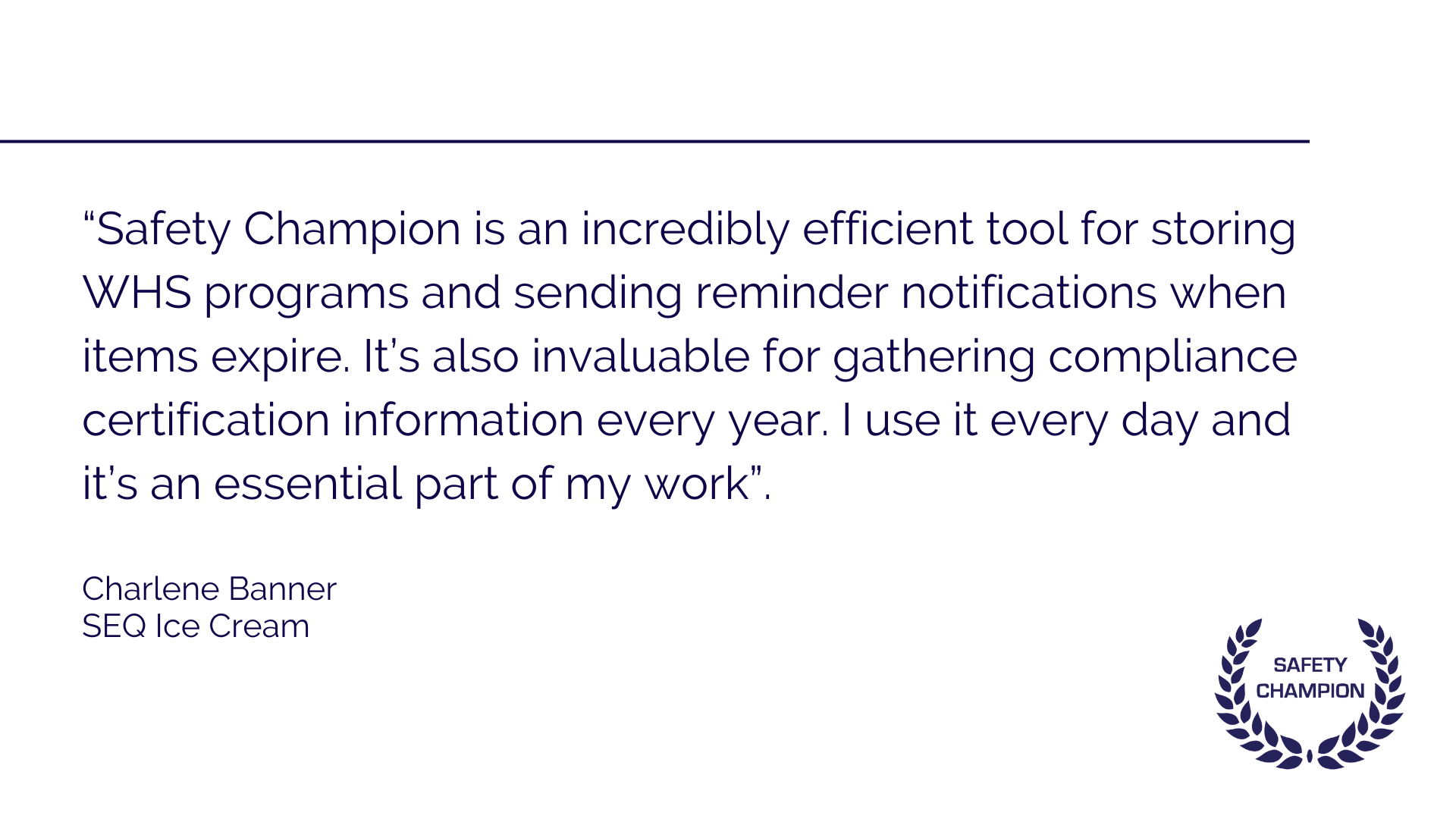 What is NFPs Safety Software?
NFP safety software is an umbrella term that refers to many different processes and tools that are used to support the safety and services of your not-for-profit organisation.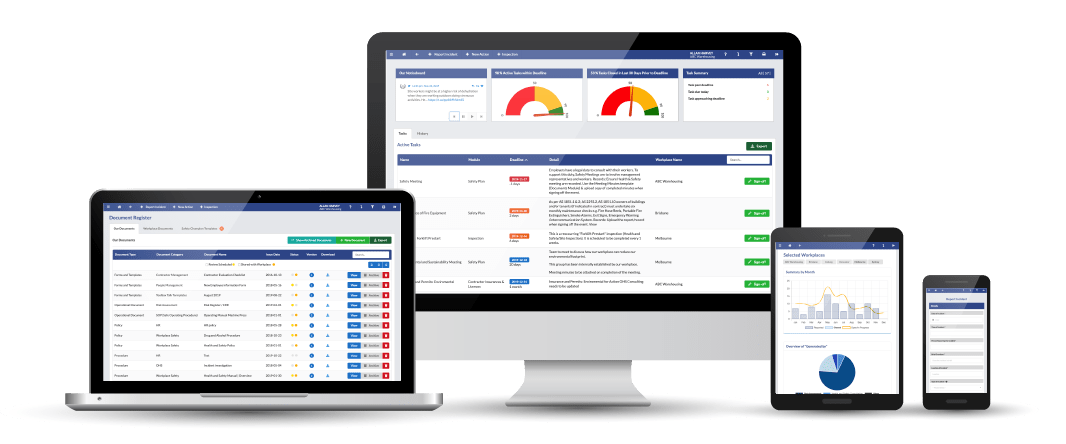 Safety Training Software
Safety training software is an essential tool for ensuring workplace safety and preventing incidents. Our WHS software solutions provides a means of training to those working in the organisation, equipping them with the knowledge and skills to handle potential risks and emergency situations. By ensuring that all employees are aware of safety procedures and protocols, NFPs can reduce the likelihood of incidents occurring in the workplace.
Safety training software allows NFPs to identify and manage risks associated with workplace safety, such as harmful work practices and equipment, and track incidents reported.
Risk Management Software
This helps to manage and mitigate various risks that could impact their operations, services, and reputation. Risk management software allows NFPs to identify, assess, and prioritise risks and create plans to manage them effectively. This software typically includes features such as risk identification and assessment, risk mitigation planning, risk monitoring and reporting, and compliance management.
In Australia, safety management software is particularly important for NFPs, as there is a legal obligation to provide safe services and workplaces.
Safety Planning and Compliance Software
NFPs can use our safety planning and compliance software to personalise and meet the specific needs of their organisation through our safety management system. Additionally, using Safety Champion's safety planning and compliance module, you can easily create a task and assign it to the specific workplace or department responsible for completing it.
Using Safety Champion software can also help with identifying trends from the collection of data available to you, allowing your business to make improvements to your safety performance over time.
Workplace Health and Safety
Workplace health and Safety software is a platform that provides solutions to manage employee health and safety in the workplace. Our software offers a range of tools designed to help organisations promote and maintain the health and safety of their employees, ensuring compliance with legal and regulatory requirements. The platform includes modules for risk assessment, incident reporting, safety training, and compliance management.
A critical feature of workplace health software is security. WHS management software is designed to protect sensitive employee health information, ensuring that only authorised individuals have access to the data. This includes features such as access controls, encryption, and audit trails.
Why You Need NFP Safety Management Software in Australia
Safety Champion's not-for -profit safety management system saves time, is cost-effective, and assures that the organisation meets both health and legal workplace requirements. All important documents, training manuals and incident reports will always remain easily accessible to people in the team. In addition, the use of cloud-based safety software makes the process of incident reporting easier as well as overall managing your employee's safety.
Contact Us
Reach out to us today; we can help streamline your safety plan and workflow in all aspects with our NFP safety software to make your organisation a safer place.
---

After pricing? 
Jot down your details and we'll get back to you shortly!