Why Choose Safety Champion For Your WHS Software Needs?
Safety Champion offers a streamlined, all-in-one cloud-based WHS Software solution designed to enhance your health and safety management.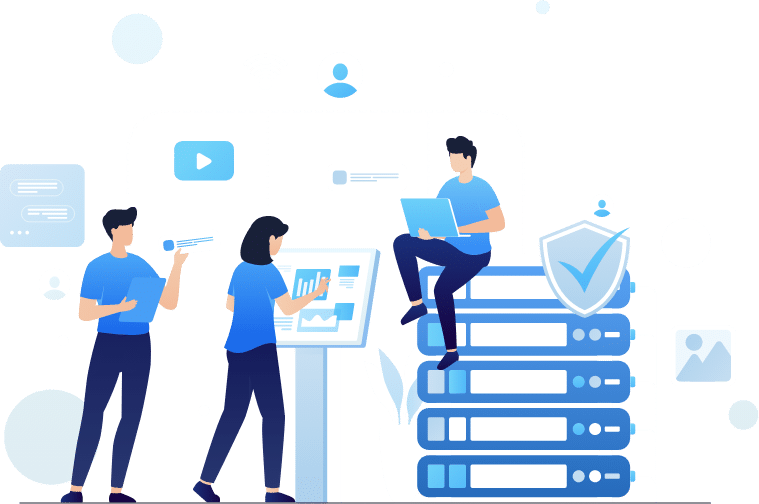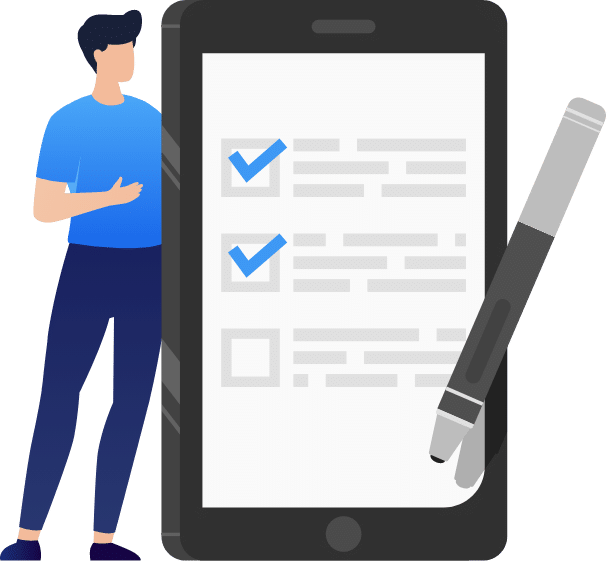 Consolidate All Your Health And Safety Requirements
Safety Champion offers a streamlined, all-in-one cloud-based WHS Software solution designed to enhance your health and safety management. Effortlessly consolidate all your health and safety requirements and registers, ensuring a comprehensive approach to workplace safety. With our automatic notification system, stay informed with real-time alerts for incidents and hazards, and receive task reminders to stay on top of your health and safety responsibilities.
Why You Should Consider Safety Champion Software
How Our Platform Empowers Businesses
Our highly customisable platform empowers your organisation to tailor workflows, ensuring each employee sees relevant responsibilities, promoting efficient task delegation and accountability. By digitising and automating processes, Safety Champion significantly reduces administrative burden, saving valuable time and work hours. Bid farewell to managing paper-based forms or using generic software not specifically designed for WHS.
Tailored Workflows
Employee Visibility
Efficient Task Delegation
Administration Reduction
Time Saving
Low Paper Footprint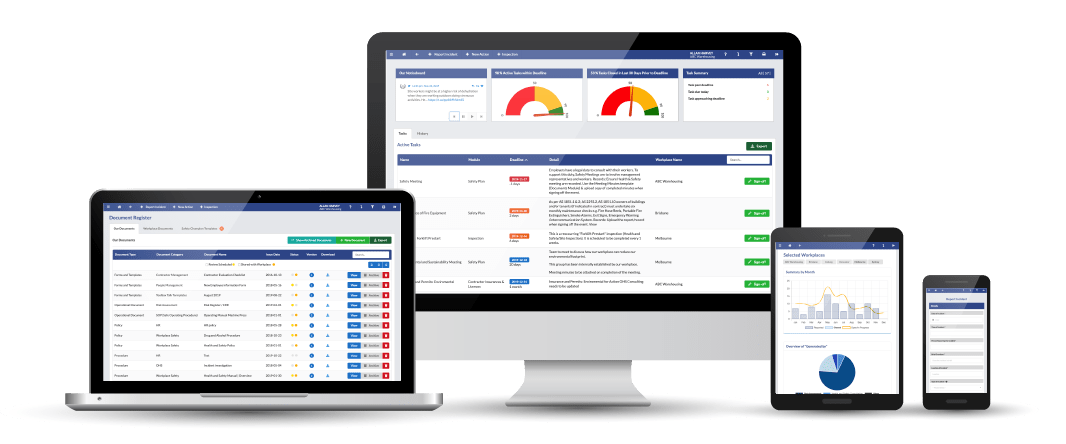 Choose Safety Champion For A Seamless, Efficient, And Tailored WHS Management Approach, Prioritising Safety, Compliance, And Productivity With Ease.
Let's Deep Dive Into Your Business
Safety Champion offers comprehensive software solutions to address your incident/hazard, action, and inspection/audit management needs. Our all-in-one cloud-based WHS management system streamlines incident reporting, ensuring that stakeholders are automatically notified, allowing you to shift your focus to support and event management. Simplify hazard and corrective action tracking with email notifications and reminders. Take full control of inspections, audits, and checklists with customisable forms that gather detailed worker input, ensuring compliance with safety requirements. Say goodbye to your safety burdens with Safety Champion.
Making safety accessible to all businesses is our vision at Safety Champion. Whether you have a team of 1 or 500 workers, our software is designed to meet your needs. With 65% of our clients falling in the range of 11 to 250 employees, we are proud to also serve our largest client, a global company with 30,000 employees. Rest assured, our software provides top-notch functionality without breaking the bank.
We specialise in managing customers with multiple locations, offering support for up to 1,000 locations and beyond. Our approach is efficient and reduces administrative burden, setting us apart from others in the industry.
While we cater to a variety of industries, such as Retail, Manufacturing, Trades, Warehousing, Transport, Agriculture, Healthcare, Childcare, NDIS, Local Government, Hospitality, and Professional Services, we are not limited to these sectors. If your industry is not on the list, we're happy to work with you to find the perfect solution.
Safety is ingrained in our DNA, as we come from a well-established health and safety consultancy. This heritage allows us to offer unmatched safety support, and our sister company and partners provide additional consulting expertise to complement our tech solutions. Choose Safety Champion for comprehensive safety solutions backed by trusted expertise.
The Safety Juggler (Office, Operations, or HR Managers): As a busy professional, we understand that safety management is just one of your many responsibilities. That's why our platform is designed to guide you in easily identifying and delegating safety tasks, while keeping all evidence in one convenient place.
Safety Managers: Let us help you effectively implement your safety program. With Safety Champion, you can effortlessly schedule tasks, streamline incident and hazard reporting, and access real-time reports to strategically manage safety based on data and trends, instead of guesswork.
Business Owners and Senior Management: Ensure that you meet your legal obligations and responsibilities for industrial manslaughter. Safety Champion provides uninterrupted visibility of reported risks and the effectiveness of your safety program, giving you peace of mind and the ability to make well-informed decisions.
Safety Consultancies: Join our Partner and Referral Programs to enhance your range of services. Our software not only modernises your advice and offerings, but also creates new revenue opportunities for your consultancy. Don't miss out on this chance to upgrade and grow your business.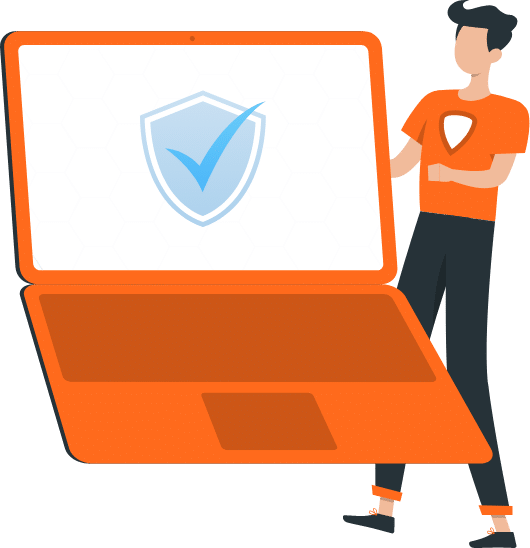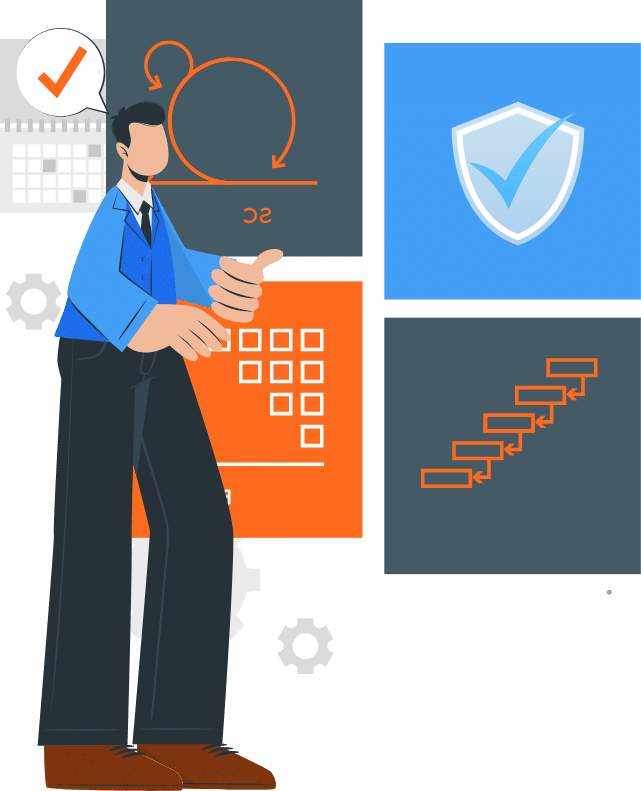 Where To From Here?
At Safety Champion, we prioritise simplicity. Our team of safety professionals has developed a system designed to make safety processes user-friendly and intuitive.
We understand the challenges you face when it comes to safety, and our goal is to provide a solution that is accessible to all your employees. That's why Safety Champion can be accessed through a browser or our iOS/Android apps, ensuring that reporting incidents, hazards, inspections, and audits is never limited.
Delegate tasks related to workplace health and safety with ease. We believe that it should not fall solely on one or a few individuals to keep up with WHS requirements. With our comprehensive reporting and analytics modules, you can effortlessly provide management and your board with the necessary WHS statistics. Reporting your safety data has never been easier.
Are You Ready To Streamline Your Safety Processes?
Our team is well-versed in safety practices and can explain how safety champion software can enhance your safety processes, making them more efficient and reliable. With our software, your safety program will become more accessible and robust, resulting in a safer workplace.
Allow us to guide you through the benefits of using safety champion software and experience firsthand why our customers are raving about us!
Much More Than Great Software
Safety Champion has been developed by a team of highly experienced health and safety professionals. In 2015 we set out on a journey to make safety accessible and easier for all people, no matter their expertise. This was in response to the market, where pricing was a prohibitor, and enterprise features were not available to customers of all sizes. We wanted to change that, and have. Today, we have over 1,600 clients, with clients found on every continent, with the exception of Antarctica. So, Antarctica – you've heard right, we're waiting