While providing a positive customer experience in your retail store is crucial to your business's success, complying with safety standards and regulations in Australia is pivotal. Your employees' and customers' safety and health depend on your process and your premises being hazard-free and safe.

Don't wait for a tragedy to happen before you take action to ensure the safety and health of those you're in business to serve, and the people you employ to keep your retail business operational. The four Ps should apply to any company in Australia: Protect your workers, protect your clients, protect your brand and protect your premises with retail store safety software. Using our safety software can keep your business in good stead, make a profit, and keep employees and customers safe and happy.
OHS Software For Retail Store Functionality
What you don't want in your retail store in Australia are customer accidents or employer injuries that affect not only those concerned but the functionality of your business. Such incidents can lead to loss of profits and reputation or brand damage. So, all occupational health and safety (OHS) hazards should be recognised, assessed and controlled or eliminated, and you can do that using Safety Champion online software on any of your devices.

Using our software you can not only prevent, but predict, and lessen the number of workplace injuries and claims. Safety Champion OHS software for retail stores can help retailers build safer and more fulfilling workplaces to keep stores functioning at optimum levels with cloud-based environmental health assessments.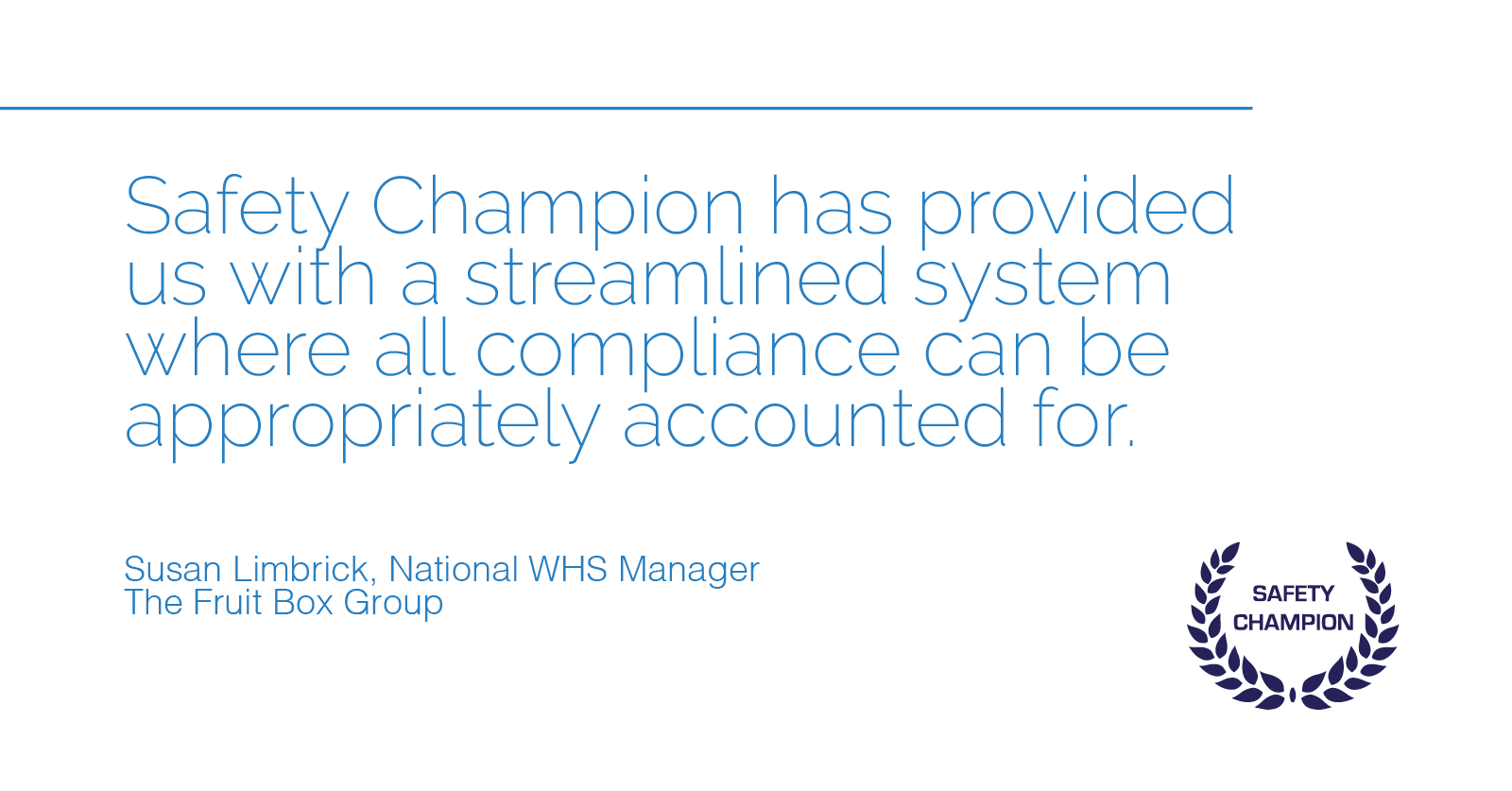 WHS Management System Software For Retail Store Use
Our team at Safety Champion has built the world's most intuitive cloud-based workplace health and safety (WHS) management software that can change safety culture for the better. Our software can drive worker leadership and participation in maintaining a safer work environment. Our innovative retail software makes it simple and accessible so businesses can reduce the risk of workplace injury and compensation claims.

Even if you are a sole trader, a partner, or you're self-employed; if you're a company leader in a large concern, you can resolve all your WHS regulations and requirements on one platform. You can connect all your people, processes and apps to form a highly workable cloud-based WHS management system through Safety Champion. Safety procedures are a breeze with risk assessments, increasing workplace safety.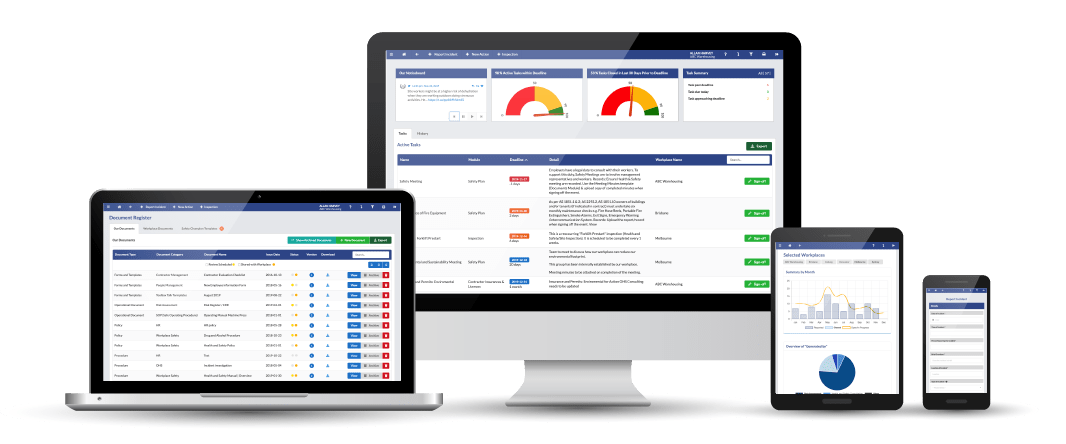 Safer Workplaces Begin with Safety Champion Software
With Safety Champion software, your entire workforce can be on the lookout for potential or real problems and can nip them in the bud before tragedy strikes. Safety Champion safety management systems encourage employee participation in increasing productivity with its intuitive and easy-to-learn software.

Safety Champion works on any device and allows you to automate manual systems so you can focus on high-level tasks and risk management. You can upload all your policies and procedures, and your workers can report hazards and incidents online. Corrective actions can also be carried out here as well. Management of chemicals and contractors and fast and convenient workplace occupational health and safety (OHS) reporting are made easy.

Why You Should Use Safety Champion Retail Store Safety Software
The retail store safety management system by Safety Champion saves you time, money and effort and places you in the best position to meet your legal workplace health and safety compliance obligations. Your health and safety documents, safety training manuals, safety data sheets, and safety reports are easily accessible. With cloud-based safety software, you will increase employee safety, incident management, better employee engagement, contractor management, digital forms, operational excellence and much more.
Our health and safety software is second to none, and we provide retail store safety management software Australia-wide to a broad range of businesses in retail and other industries. Contact us today to help streamline your health and safety management system with a cloud-based solution for your retail business for better profits and safer workplaces.
---

After pricing? 
Jot down your details and we'll get back to you shortly!