The safety software we've developed at Safety Champion makes it easy for National Disability Insurance Scheme (NDIS) providers to comply with Legislative requirements and handle risk management practices.

Our NDIS safety software also reduces the risk of non-compliance and encourages the safe, respectful, and ethical delivery of services that are required under the Legislation. Our aim is also to help providers reach positive outcomes for their clients.

Safety Champion is a must-have aid for your NDIS organisation for better risk management, and clearer and more easily accessed documentation in your workplace or in the field. The whole team can play a role in health and safety and complying with the National Standards.

NDIS Safety Management Software
The NDIS Quarterly Report(1) shows there are now over 550,000 Australians with a disability receiving support from the Scheme. As of September 30, 2022, 554,917 participants were receiving support, with 23,137 new participants joining the NDIS in this quarter, which shows a huge scope for providers to offer their services.

However, when dealing with this vulnerable cohort, organisations need to be on top of their game. Safety Champion NDIS safety management software can make life much easier for you as an NDIS provider, and help provide a safe and effective service to your clients.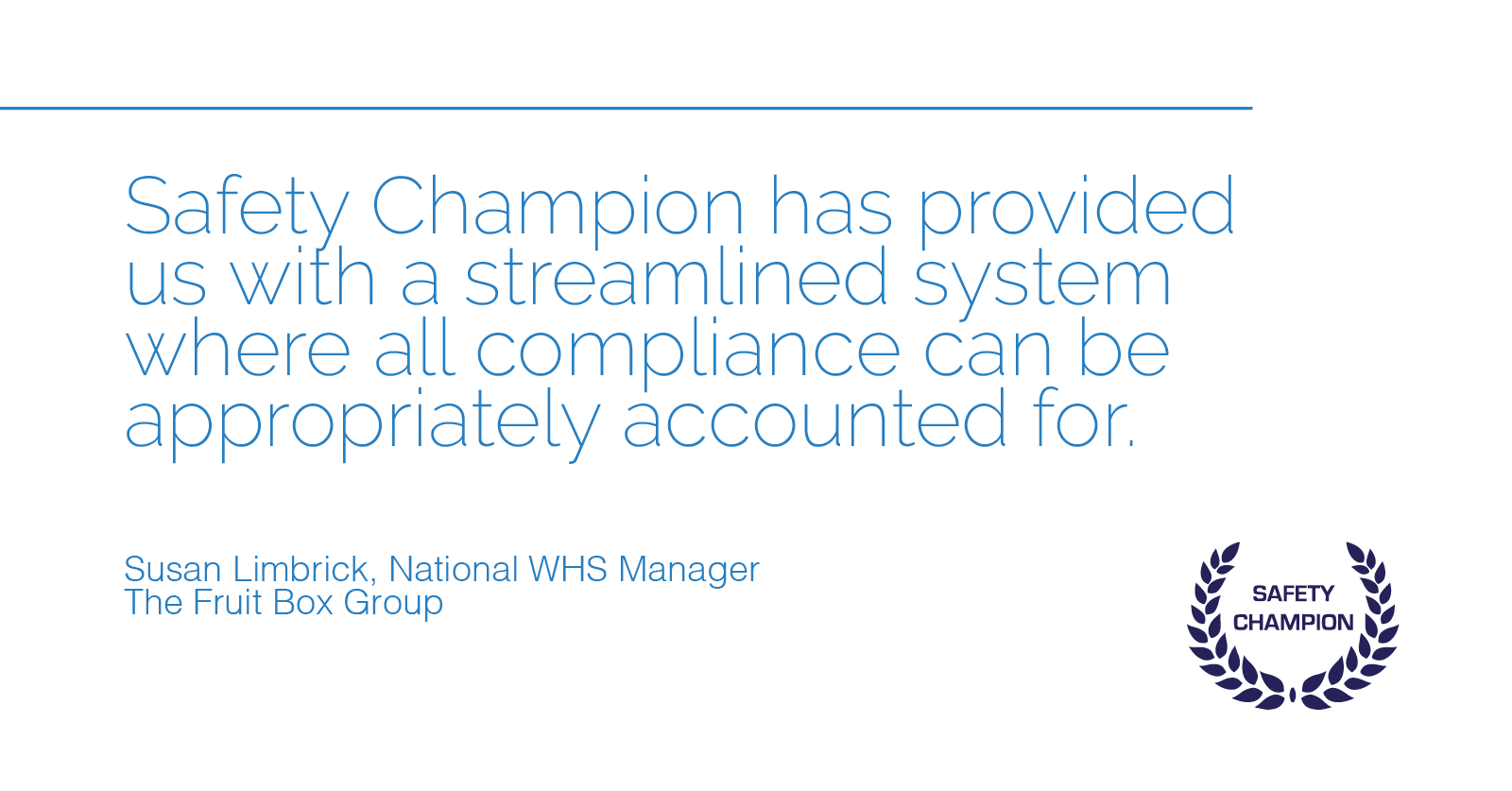 NDIS Safety Management Software Australia-Wide
No matter where your NDIS organisation is located in Australia, using Safety Champion NDIS software makes it much easier to manage and meet necessary ongoing training and policy obligations to reach the National Standards. Using our software also results in improvements in how your organisation is governed and reduces instances of discrimination, neglect, abuse, safety breaches, harm, exploitation, and violence.

NDIS safety management software gives staff a sense that they are valued members of a team which promotes an ethical, safe delivery of services focused on human rights and respect for people with a disability.

NDIS Safety Management System Online
Rising to the challenge of running an NDIS service means adopting efficient structures so you can meet your compliance requirements for such things as occupational health and Safety (OHS), workplace health and safety (WHS) and client management.

At Safety Champion, we offer OHS management system software for NDIS and WHS software for NDIS which helps providers deal with such things as financial reporting, work health, safety, fair work and human rights compliance online.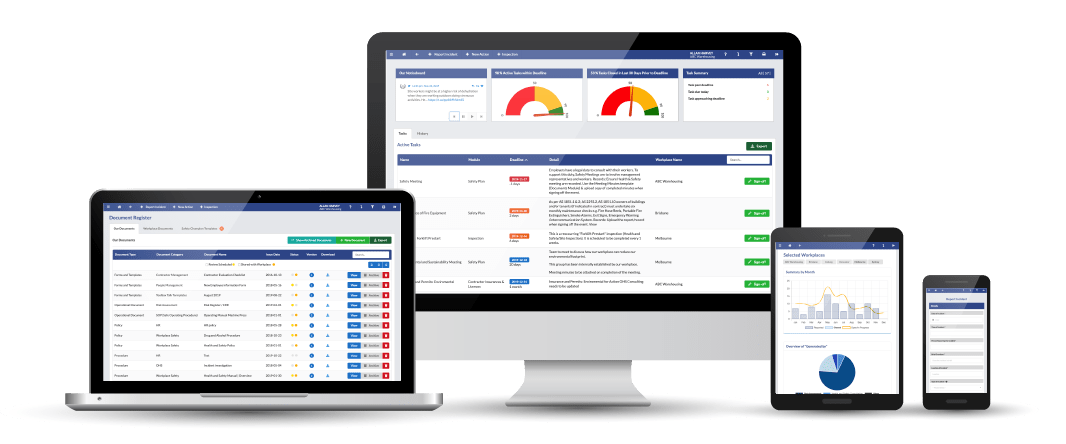 NDIS Safety Software
Ordinary software isn't enough for NDIS providers for the job of managing, tracking and reporting the goals and budgets of staff and clients. You need a complete NDIS client management system for team management, communication, rosters, bulk claims, invoicing, billing and all that goes with being an NDIS service provider.

That's why we created Safety Champion for NDIS, because we are aware of the complexity of the caring services industry, and our aim is to make your life easier, help you access the tools to promote ethical, respectful and safe delivery of your valued service and reduce the risk of non-compliance with regulations.
How NDIS Safety Software Works
With Safety Champion software, you can receive instant participant feedback. You and your team can report incidents from any device, whether on a mobile phone, laptop or tablet, either on your business premises or out in the field working with disabled clients.

From your dashboard, you can track the status of any issues and receive instant notifications; field workers and staff back in the office can easily report incidents, complaints and feedback. Contact us at Safety Champion today to find out how we can help you.
---
References
https://www.ndis.gov.au/news/8491-more-550000-australians-now-centre-ndis
---

After pricing? 
Jot down your details and we'll get back to you shortly!