Local councils across Australia not only employ hundreds of workers in local government departments to do a multitude of different tasks, from office works and construction sites to road and earthworks. But they also have their own unique conditions and must follow work health and safety regulations to keep their staff and the public safe.

It can be a challenge to effectively manage local government occupational health and safety (OHS) regulations and reporting requirements across many different departments. That's why it's essential that councils in New South Wales and other states in Australia have a robust, user-friendly system for compliance such as Safety Champion software to ensure the public and employees are safe from hazards.

Our cost-effective local council safety management online software can keep staff, contractors and the public safe, especially with the many local council work sites operating at any one time.

Council Safety Management Software For OHS
Local government councils' activities range from fixing potholes in roads after floods to keeping parks and gardens safe and beautiful. Then there's office administration, contractor management and dealing with the public in council buildings, which means the various requirements and risks across all these departments are incredibly wide-ranging.

Keeping everything safe and operational is a huge task, but with the safety software solution provided by Safety Champion, local governments can manage OHS compliance across multiple departments. Our OHS compliance software makes safety programs simple and creates a healthy safety culture. With our health and safety software, councils can easily coordinate safety activity, improve safety performance and monitor progress, and keep health and safety documents and safety tasks at their fingertips while engaging the entire workforce to be involved in an all-in-one solution.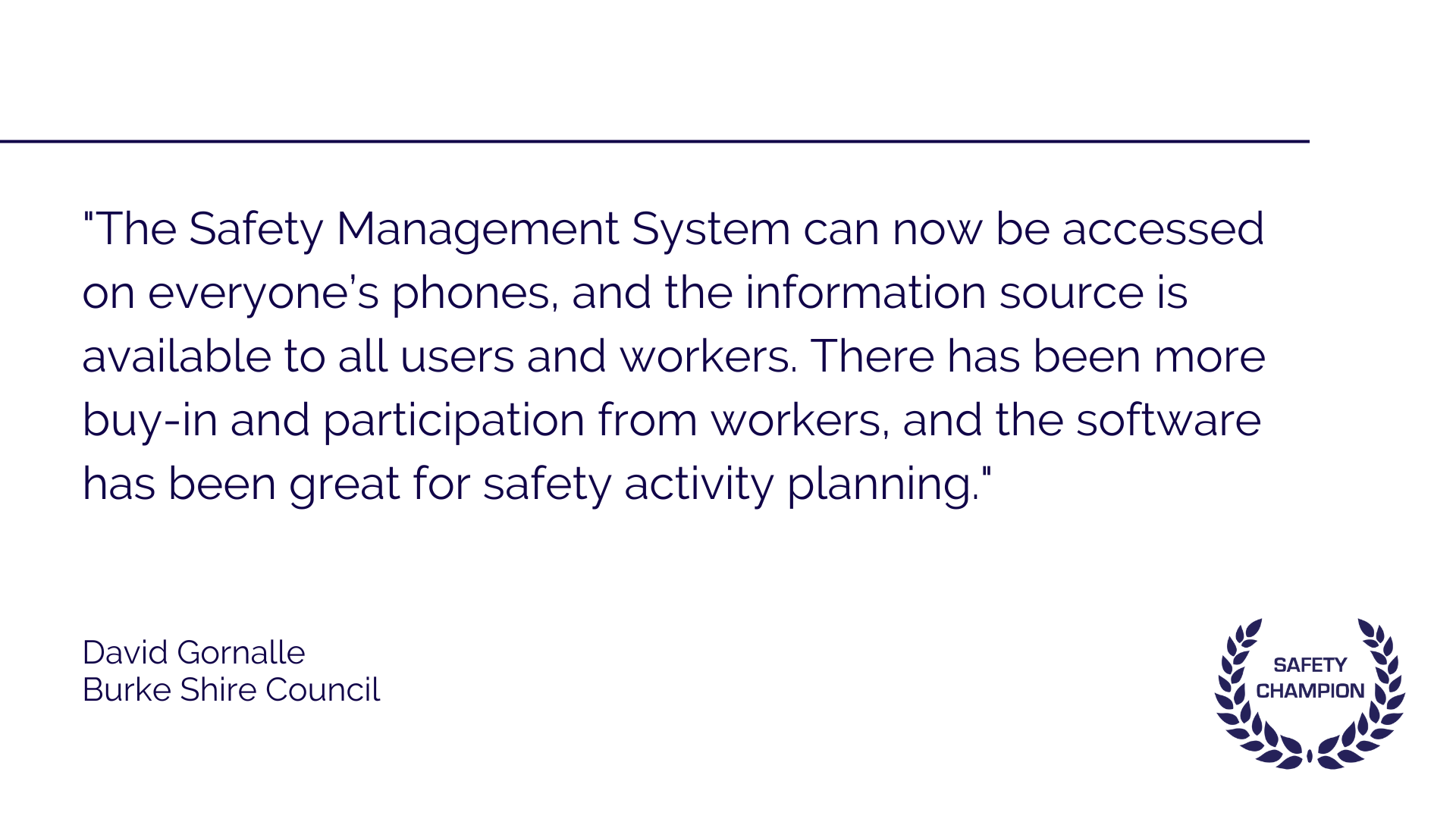 OHS Management Software For Local Council Use
Safety Champion's OHS management software for council use allows the coordination of all aspects of the organisation's practices and reporting obligations from one dashboard. Whether it's equipment registers, workplace health risk assessments, job safety analysis and safe working practices and methods, Safety Champion local council safety software means the right records and data are always at the user's fingertips.

Should a council employee have a near miss, an accident or an incident, it can be reported quickly and efficiently, even if it all happened away from council buildings. Councils can keep their staff and the public safer by quickly making a record of any incident and acting on it as relevant. Corrective measures and investigations can be undertaken after every near miss or accident/incident report.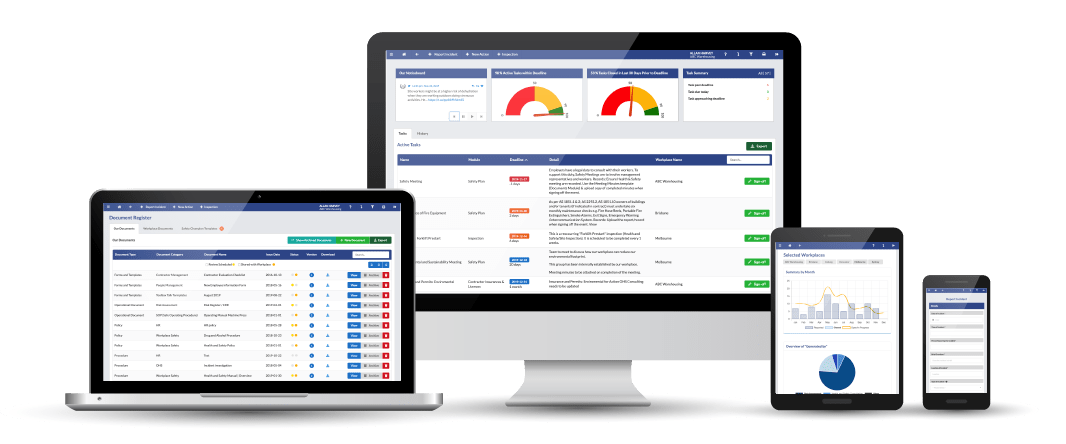 WHS Software For Local Council Safety
Councils can ditch the messy paperwork using Safety Champion WHS software. Our WHS management software allows you to see at a glance exactly what is going on in real-time, which means you're keeping your workers and the public safer than they have ever been while in your buildings, or out in the streets and in the field. When local councils can do everything in one place instead of over multiple systems – like planning, tracking, managing and reporting on workplace safety – the time, money and hassle saved are enormous.
With the right local council safety software like ours at Safety Champion, the job of bringing all the council OHS processes into one place is not such a daunting task. And with so many different levels of risk and so many variables to consider, councils need a simple safety system solution that is not daunting.
Use Safety Champion Local Council Online Safety Systems Today
Local council safety management system software by Safety Champion saves you time, money and effort and places you in the best position to meet your legal WHS and OHS obligations.

At Safety Champion, we provide local council safety software Australia-wide to a broad range of local government bodies. Contact us today so we can help you streamline your local council for better use of public funds and safer workplaces.
---

After pricing? 
Jot down your details and we'll get back to you shortly!