Agriculture is one of the most accident and incident-prone industries across the world. At Safety Champion, we know the challenges managers in agriculture face every workday, dealing with health and safety issues, compliance, profits, contractors and suppliers and incident reporting in what is typically a seasonal workforce.

So we offer those in agribusiness an effective tool for agriculture safety management online. Agriculture safety software can help with equipment management and farming safety, keep workers safe, track regulatory compliance and safety obligations, and lift production by bringing a heightened sense of control to your agribusiness.
Agriculture Safety Management Software Australia-Wide
Backpackers and seasonal workers from across Australia and the world offer agribusinesses lower-skilled labour, including farmwork, sugar cane cutting, fruit picking and packing, cotton, aquaculture and viticulture. Special visas exist for temporary workers doing valuable seasonal work, especially in agriculture, where local labour is lacking to meet peak-time demands. Workplace health and safety are crucial in attracting this workforce and helping employees attain optimal performance.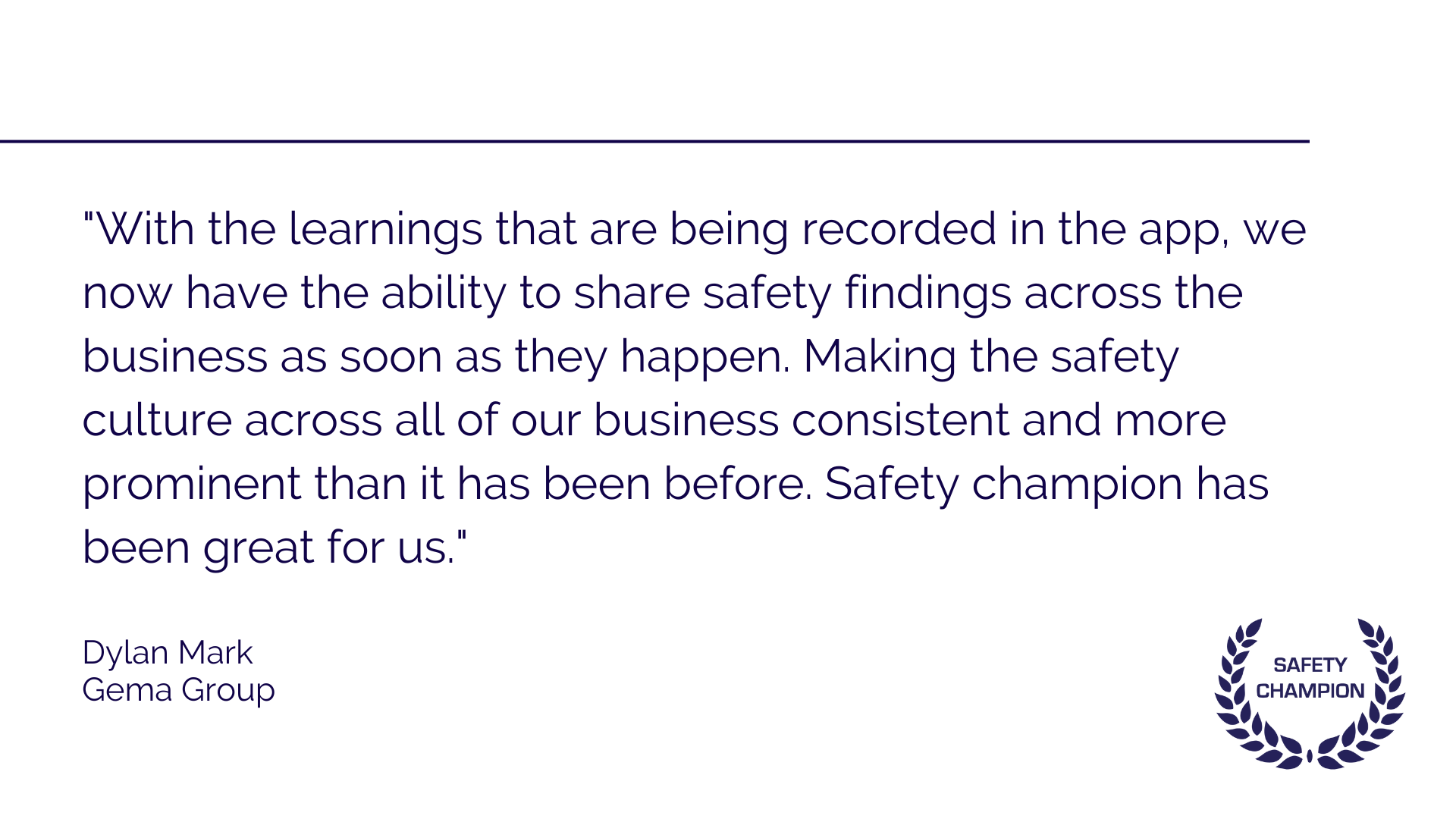 Safety Champion Agriculture Online Safety Systems
Farmers in the agriculture industry rely heavily on a seasonal workforce, so they need all the help they can get to ensure their workplace health is sound. These employees may work on remote and isolated sites and need to feel confident that they have the competency and knowledge to mitigate potential risks.

For instance, it can be challenging if a worker is bogged in mud on a remote worksite and needs help figuring out what to do. With Safety Champion's centralised, easy-to-use agriculture safety management software solution, all they have to do is log on to the app and get instructions on workplace safety or call for help.

Agriculture Online Safety Systems
With compliance requirements, risk assessments, equipment maintenance, workplace hazards, livestock management and contractors to deal with, agricultural businesses are not for the faint-hearted. But with Safety Champion agricultural online systems, the burdens can be lifted. Using the app, you can see, at a glance, all your operating expenses, maintenance records, legal obligations, harvest, sales, purchases and production information so you can track it all.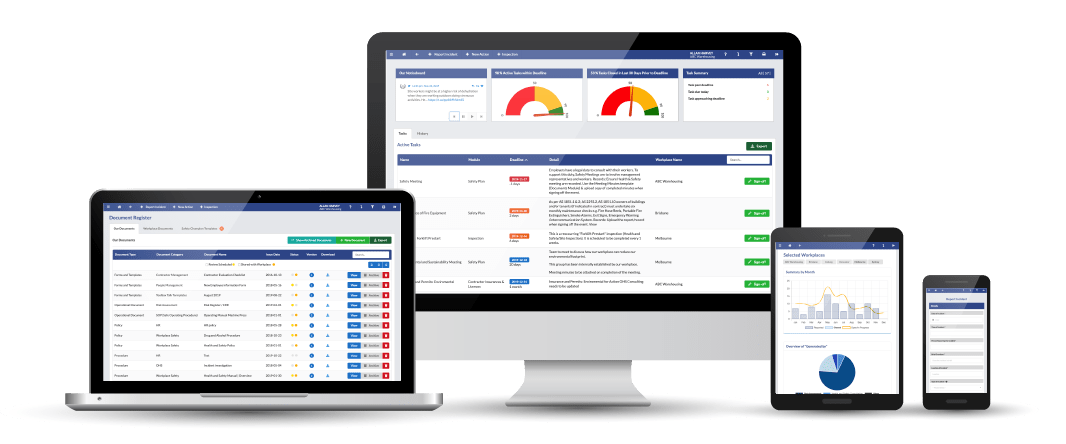 Safety Champion Online Agriculture Safety Systems
Ours is not just a piece of farm safety software but a valuable tool to digitise your record-keeping and simplify the reporting process. Business operators and farmers can monitor employment contracts, vital induction records, health details, current training and qualifications. With online safety systems, your safety managers can gain insight into issues that could result in a severe accident and prevent it from occurring.
Manage All Your Worker Records in One Location
In the case of an emergency onsite, as an agribusiness manager, you don't want to be riffling around in paperwork to find essential employer information and other contact details. With Safety Champion, you can store all your worker's health records and action plans that can be accessed quickly and easily in an emergency. You can also store worker documents such as performance reviews, employment contracts and job descriptions.
WHS Software For Agriculture
Break the cycle of lousy workplace habits and health and safety mistakes. With WHS management system software for agriculture, you can ensure from the beginning that vital health and safety lessons are learnt. Whether your workforce is stranded somewhere or stuck out on the property perimeter engaged in fencing or mustering cattle, Safety Champion can customise WHS software that your employees can access anywhere.
OHS Software For Agriculture
With Occupational Health and Safety software, agribusinesses can benefit from Safety Champion's leading OHS software for agriculture to manage all regulatory compliance requirements and digitise record-keeping. Safety Champion online agriculture safety systems provide a mobile app and cloud-based software. These are practical and real workplace safety benefits for agribusinesses without compromising quality assurance and productivity.

OHS management software for agriculture can boost your business by taking your health and safety obligations and measures to the next level.
At Safety Champion, we welcome agribusiness owners and managers to take advantage of our Safety Champion Light which has limited features but is an excellent way to test the safety procedures before upgrading to the Premium service, which provides agricultural safety management software Australia-wide. Contact us here.
---

After pricing? 
Jot down your details and we'll get back to you shortly!