Caring for the aged members of our community is a privilege, and many of the most vulnerable elderly Australians are cared for by aged care facilities and clients' homes across the nation. However, such caring isn't only about tending to the aged person's special needs, but making sure they can easily access healthcare, and programs and services necessary for their quality of life whether they live in an aged care facility or in the community.
Aged Care Safety Management System Software
Manage any customer or client complaints, NDIS guidelines (if your client is under 65 years) and quality management with ease by using aged care software by Safety Champion. All these issues and more can be assessed on one platform, which reduces the necessity to log into different systems if you need to report what is occurring in your organisation.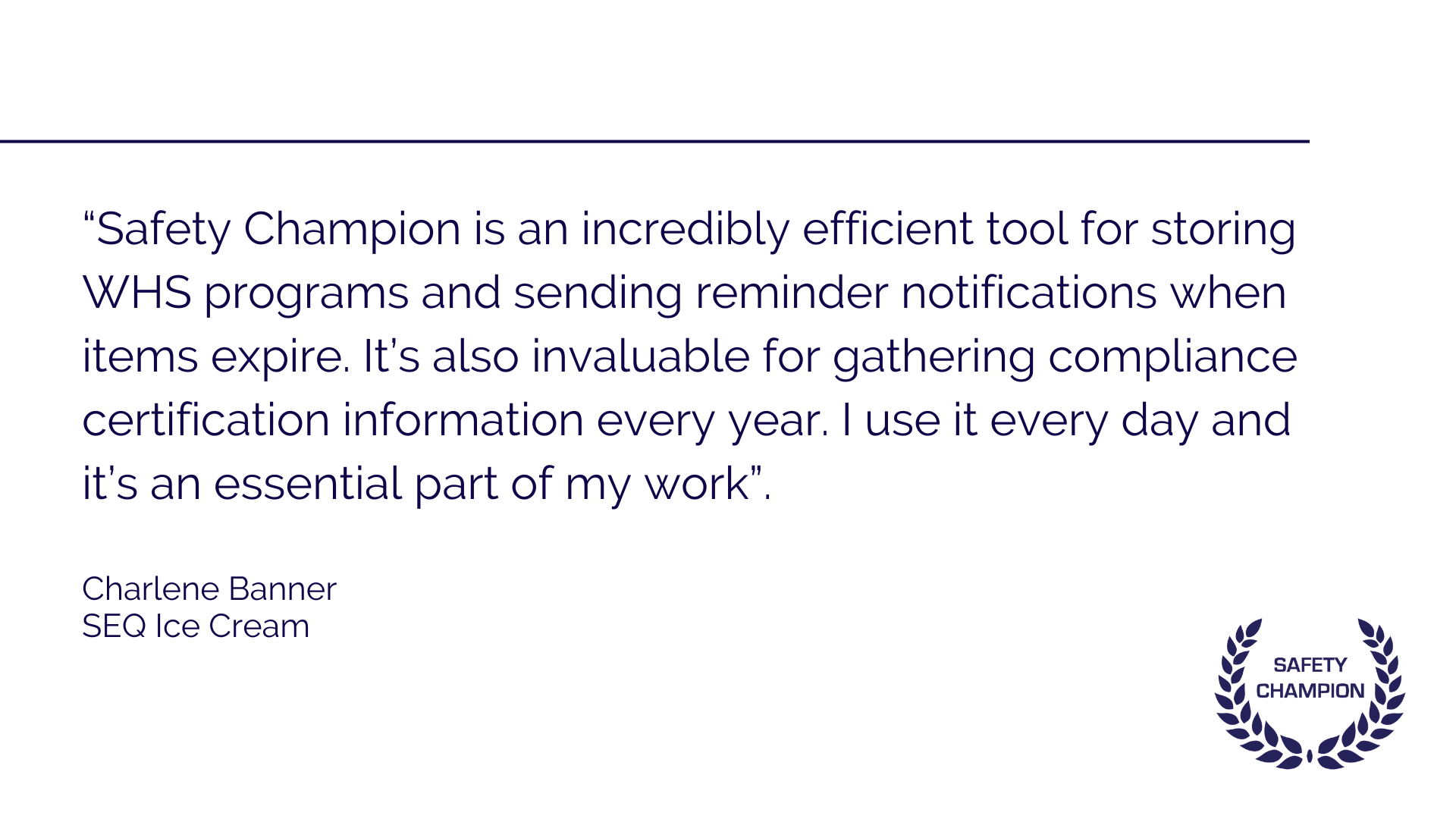 Safety Software Takes Good Care of Business
Using our aged care safety software, employee inductions and contractor paperwork are streamlined and they're at your fingertips should you need them quickly. Another essential in aged care is to keep track of residents, clients and staff flu and COVID vaccinations. Does your manual handling equipment need servicing? It's all there in your software and your fridge and freezer temperatures can also be monitored to comply with the Food Safety Act.
Aged Care Online Safety Systems
Safety Champion aged care safety management software is designed to streamline the running of aged care facilities, community care and service provider organisations. It's well known that there are common hazards and risks involved in working in the aged care sector. We aim to make aged care safe for all concerned and many aged care organisations are taking up the use of safety software solutions to ensure compliance with the Legislation and national standards.
Risks in the aged care industry include work-related stress, manual handling, and occupational health and safety (OHS) issues such as violence. Our OHS software for aged and (WHS) workplace health and safety software helps you keep track of these compliance issues and resolve them.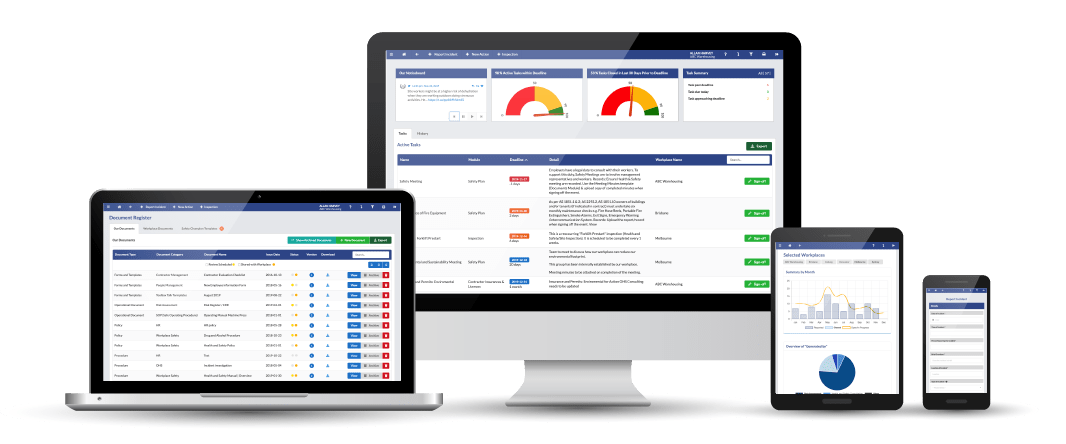 Risks to Residents and Consumers of Aged Care Services
There are also risks to those being cared for as residents in aged care facilities and villages and in community care, and they include falls, elder abuse, financial, sexual and emotional abuse, violence, neglect and insufficient meals, showers, clothing, etc.
That's why as an aged care provider you need proper risk management procedures and compliance in aged care facilities. Our management system software is now used by many in the care industry due to the ease, safety and efficiency it brings to the workplace and the way it helps with compliance to the national aged care quality standards.
How Aged Care Safety Software Works
Safety Champion's aged care safety software helps aged care and community services with effective, fast aged care management software for reporting incidents that occur either in the aged care facility, the client's home or in the community (when taken shopping by a carer e.g.)
Managers and teams can use Safety Champion online aged care management software on any device, in real-time, be that via mobile phone, tablet or laptop either in the office or in the field. Workers, volunteers, residents, contractors and management can use the online reporting system with ease.
Manage Your Aged Care Business With Ease
Business management is made so much easier with our safety software's ability to track documents, invoices, resident records, employee data, tax files and everything else an aged care organisation needs to run efficiently. Contact Safety Champion today for help with your aged care online safety systems solutions.
---

After pricing? 
Jot down your details and we'll get back to you shortly!