3 key reasons why Safety Champion Software
We are so much more than great software.
We are a team of highly experienced health and safety professionals who will guide you through the implementation process and make the system work for your unique organisational needs.
There's no need to complicate things. Do safety the easier way with Safety Champion.

Access Safety Champion anywhere, any time with our responsive design and our iOS and Android Apps.
It is no fluke. Safety Champion has been developed to work on all devices. This means that managing health and safety is no longer bound to the confines of your workplace or your computer.
Safety Champion will recognise and reconfigure to the device that you log in with (i.e. desktop, tablet or smart phone). Additionally, our Safety Champion Mobile App – available on Android or Apple iOS – makes it even easier for your workers to perform safety tasks while they are out and about.
Plus, Safety Champion's colourful and user-friendly interface makes safety easier to manage, resulting in happier workers. And happy workers leads to successful and well-implemented health and safety programs. Don't be told otherwise, ease of use is incredibly important. Don't settle for less.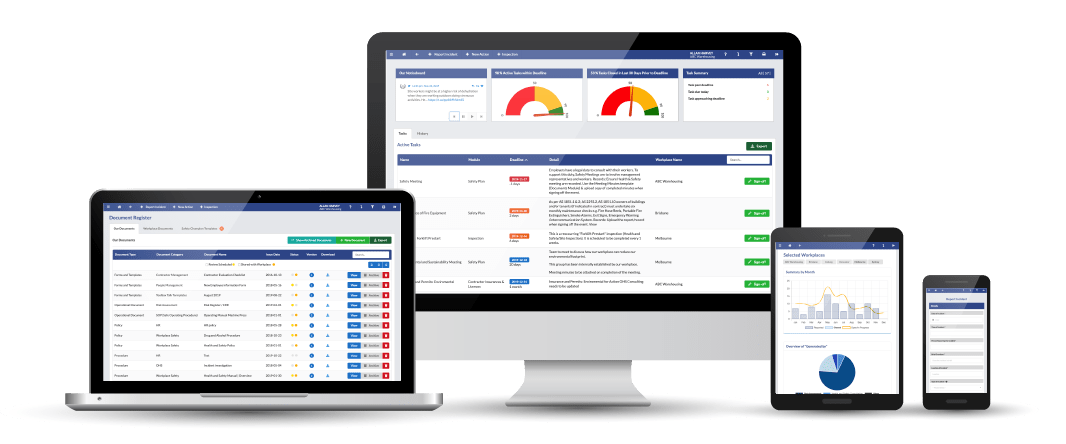 Safety Champion is work health and safety software that has been designed for businesses where the administration of health and safety is coordinated by a small number of people at each workplace. This may include a sole trader or one-workplace business, or a business with multiple workplaces.
Safety Champion is a web-based OHS management application. This means your system is all up in the cloud. Managing your health and safety software in the cloud means that your safety management system is accessible to all managers and workers at any time, on any device – this includes laptops, tablets or mobile phones.
Safety Champion will assist your business to better manage its workplace health and safety management system. It will allow all workers to play an active role in health and safety and ensure that your business is better positioned to keep the mantra of "work safe, home safe" alive and well.
Safety Champion OHS/WHS Software comes pre-loaded with workflows, documents, templates and more
Safety Champion software comes pre-loaded with a Health and Safety Manual that has been developed to complement the features and outputs within the software, along with the requirements of the relevant International and Australian/New Zealand standards.
To achieve this, Safety Champion comes pre-loaded with over 50 health and safety workflows that your workplace can select from. Alternatively, if there is something specific to your business, that is easy as well, you can create your own.
These safety management system workflows have been defined from legislative requirements, compliance codes and relevant standards.
Once a workflow has been selected by a business and allocated to a workplace, the person(s) identified to coordinate the health and safety program at the workplace will be sent an email notification before- and on the day that the task has been scheduled for completion.
If the task has not been signed-off within Safety Champion, these email notifications will continue until the task is signed-off. This will ensure that all set tasks across the business are completed.
If the task is recurrent, once the task is signed-off, the task will automatically be rescheduled in Safety Champion. Rescheduling will be in line with the task frequency that is defined by management.
At sign-off, Safety Champion will also store any evidence that is uploaded by a business to demonstrate that a task or investigation has been completed.
This "storage" feature, ensures that your business can demonstrate implementation of your health and safety management system during an audit, or a health and safety regulator visit – now, or years into the future.
If required, the Safety Champion software and our associated documentation can assist businesses to address requirements that are often requested within tender applications, or from larger clients. What may have seemed confusing or unreasonable in the past is now a lot easier to manage.
Our interface is fully responsive!
Accessible on phone, tablet or desktop, Safety Champion assist business owners and safety managers to maintain visibility of the health and safety practices within their workplace from any device, at any time.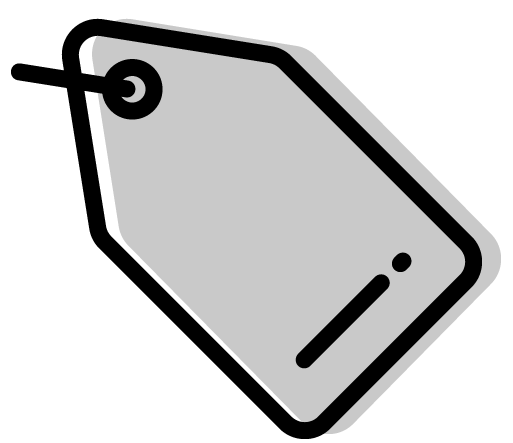 After pricing?
No worries – just jot down your details and we'll get back to you shortly!
Safety Champion OHS software has been developed to allow:
your workplace to upload all of your workplace policies and procedures
online incident reporting by all workers
online management of the investigation process
online hazard reporting by all workers
online management of the corrective action process
online tracking of worker training records
online storage of personal information (including emergency contact details)
online management of employee records
capability to move workers and their associated records between workplaces
simple management of chemicals and contractors used within your workplace
fast and convenient health and safety reporting
a dashboard that provides an instantaneous guide on your businesses health and safety performance
access to current correspondence from the safety regulator and/or industry associations as you decide

Simple, effective work health and safety software you can trust
Safety Champion health and safety software will provide management with an overview of the implementation of your safety management system across all workplaces, from the dashboard.
Management will also receive email notification when incidents and hazards have been reported into the Safety Champion health and safety software.
Designed by health and safety consultants, Safety Champion is health and safety software that you can rely on.
Our team of consultants have supported and positively impacted hundreds of small and medium sized businesses operating in Australia and internationally.
Our team has consolidated their knowledge on what works, and what doesn't when it comes to safety management systems, in order to develop this health and safety software solution. Built using a quality management system mindset, Safety Champion health and safety software can be configured to support your workplace to successfully manage its Quality Management and Environmental Management needs.
Safety Champion health and safety software comes with online help guides and support manuals that have been configured to each level of use. Our support module ensures that you will always have access to one of the health and safety software team should the need arise.
Being a Software as a Service (SaaS) product, the monthly licence fee to access Safety Champion health and safety software is based on a combination of the total number of workplaces and workers across your organisation – contact us for more information and to discuss a quotation.
Keen to simply get safety sorted?
We hear you! Introducing Safety Champion into your workplace makes sense. You can be confident that safety practices will be implemented into your workplace, effectively and consistently. Are you keen?

Top reasons to consider OHS software
Contact us now for a demonstration of the Safety Champion health and safety software.