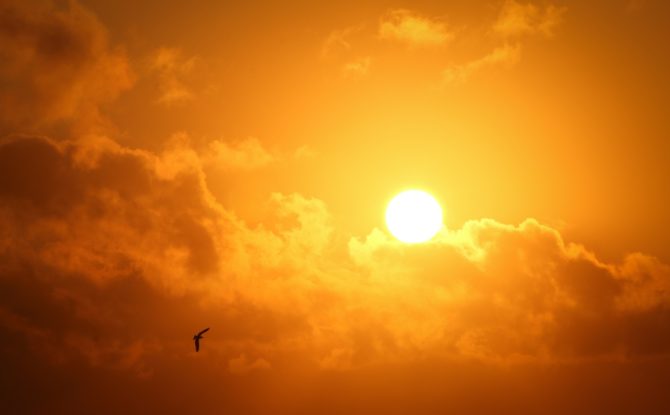 Some like it hot, others get heat stress…
According to the weather gurus, we are approaching another steamy, hot summer in Australia. When are we not, right?! But now is the time to refresh your memory about some of the key ways to protect your employees and contractors working outdoors or in hot conditions from the risks of heat stress.
Heat stress occurs when the body cannot sufficiently cool itself. While it can occur all year round in some working environments, risks increase in summer as ambient temperature and humidity rises, along with changes in air-movement, radiant heat, clothing selections, and physical exertion.
Signs and symptoms of heat stress include feeling sick, nauseous, dizzy or weak. Workers may also feel clumsy, collapse or experience convulsions.
If these symptoms occur, workers should immediately seek first-aid or medical assistance, rest in a cool and well-ventilated area, and drink cool fluids.
Impaired workers are not safe workers. If you know the hazard potential, you must manage the hazard exposure.
But prevention first! Heat stress can be minimised through the consideration and implementation of a number of controls. Here are a few pointers from us:
Rescheduling tasks to ensure that anything requiring greater physical exertion is performed during the cooler parts of the day.
Identifying methods to rotate workers between tasks that occur in hot conditions, such as up skilling workers to job-share.
Identifying and procuring correct mechanical aids or plant that may reduce physical exertion, or, better still, eliminate the requirement to work in the heat.
Ensure your workers are wearing appropriate clothing such as light, loose fitting, and preferably cotton clothing. Outdoor workers should be provided with PPE against UV radiation, including a wide brim hat, loose fitting, long-sleeved collared shirt and long pants, sunglasses and SPF sunscreen of 15 or higher.
Providing fans or installing air conditioners to reduce air temperature and increase air flow.
Remember that the health and safety legislation requires you to provide a working environment that is safe and without risks to the health and safety of your workers and contractors. So, think about adopting some of these ways to help prevent your workers from getting heat stress this summer and all year round.
Heat stress isn't the only kind of stress, right? If managing your health and safety obligations is causing you unnecessary stress, why not think implementing our simple and affordable health and safety software to help take the pressure off! Contact us today.